Kurt Angle Update, Watch RAW Early, SmackDown!, More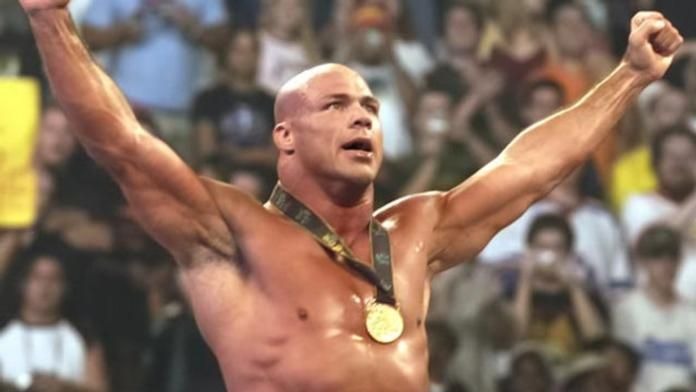 WWE
For WWE fans in the US, you will be able to watch RAW before it airs Thursday on USA. RAW will air Wednesday at 8 p.m. on MUN2.
After Smackdown went off the air on Friday night, the local 10 o'clock news (UPN 33 Miami) had a segment and interview with Kurt Angle, (probably taped when the Royal Rumble was in town.) In it, he talks about how he felt his company lost faith in him as a champion and how he has worked harder than ever in the last two and a half years to prove he can carry the title and lead the company. He also said he plans on wrestling for another 5 years and would like to get into acting, stating he has a movie coming out where he has a lead role. The segment was called All Access: Kurt Angle. The news channel advertised that after next weeks Smackdown, they will have a similar segment with Triple H.
A&E will be airing the documentary "The Unreal Story of Professional Wrestling" this Wednesday (February 15th) at 9AM and 3PM.
The No Way Out press conference will air live today at noon on WWE.com at the 1st Mariner Arena in Baltimore. Kurt Angle, Chris Benoit, Randy Orton, Rey Mysterio, Booker T & Sharmell, and Michael Cole are announced for the conference.