**SPOILERS** WWE Smackdown! Tapings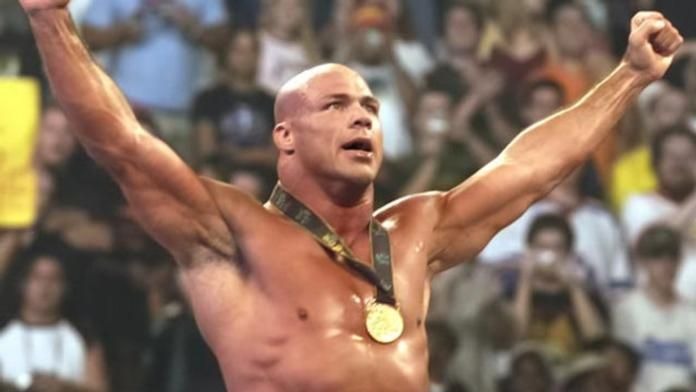 WWE
Thanks to reader Adam Parker for sending in the following report:
First off the arena was blocked off almost completely on the camera side, I think this will be the last televised event we'll see. Also there were around 2,000 outside waiting to get in while Velocity was being taped. I was one of them so I don t have Velocity results.
Benoit def. JBL, Orlando, & Hardy. I m pretty sure there was one or two commercial breaks during this, this match seemed a little sloppy, but maybe that s because fatal 4 ways are sloppy.
Booker seemed upset, ran into Teddy Long back stage, Long said he either defended it at NWO (with no substitutes) or he forfeits). On Booker's
way out he opened his trunk and it was full of worms (no Boogeyman at the show tonight).
MNM def. Kendrak & London to retain Tag Titles
Melina talked to Hardy back stage, "You scratch my back, I'll scratch yours"
Lashey beat one of the Dicks (I think, can't remember who really). I do remember thinking "squash match" and that s all it was.
Orton did a promo where he came out in a low rider, Rey then ran out to beat on him.
Backstage segment with the juniors, Ken Kennedy tickled a midget, then some new pirate guy debut.
Juniors match, some guy called the white guy in a full body suite a power ranger then called the one in a red full body suite an apple . Any such way, Finley came out and beat on the midgets, told us he was here to fight& man that guy still seems on top of his game.
Taker def. Mark Henry, when MNM came out, MNM beat on Taker then Angle came out for the save. Teddy Long announced Angle & Taker vs MNM next week.
Dark Match Main Event we saw Teddy announce it was going to be a Fatal 4 Way for the title, but due to Orton's actions.
The crowd was almost absolutely dead, we got pops for Taker, Angle, Benoit, and Rey coming out, but seriously it was almost dead. I hope they do something to make it come across TV better.