The Backstage Story Behind Bret Hart & WrestleMania 22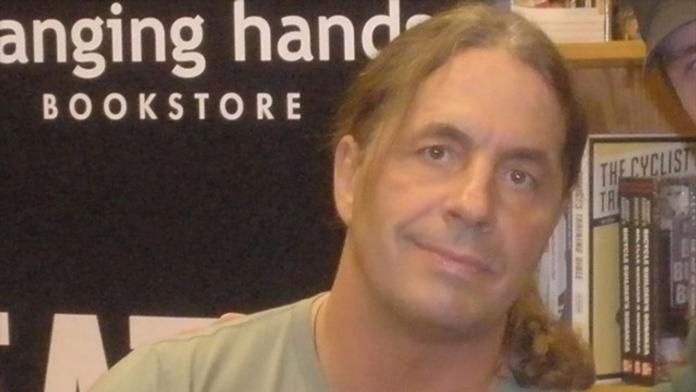 Photo Credit: Google
Source: PWInsider.com
It was announced this past week on WWE Monday Night RAW that Bret Hart would be an inductee into the 2006 WWE Hall of Fame this year in Chicago, IL at the Rosemont Theatre on April 1. New reports are now indicating that Vince McMahon personally called Hart on or around the morning of February 5 to invite him to take part in the Hall of Fame ceremony this year.
According to reports, McMahon pushed the idea to Hart as a way for him to thank his fans and get a chance to provide some closure since he was never able to do so. It should be noted that when Hart accepted the offer, he kept with his stance that he would never work for WWE again and in saying that is not being paid for his appearance. WWE will however handle his travels and lodging costs for bringing him to Chicago with his wife.
One of the things Hart has continued to turn down when offered was getting involved in the current Shawn Michaels and Vince McMahon storyline. This is no surprise as Hart has stated on more than one occassion that he would never involve himself in a WWE storyline, especially with McMahon or Michaels as fans might be given the impression that what took place in 1997 at Survivor Series was a "work" after all.
In addition to appearing at the 2006 WWE Hall of Fame ceremony at the Rosemont Theatre on April 1 in Chicago, Hart is also expected to appear in front of the crowd at WrestleMania 22 the following night at the Allstate Arena. This will be Hart's first appearance at a WrestleMania in 10 years. His last WrestleMania appearance was at WrestleMania 13 in 1997 at the same Allstate Arena when he faced Steve Austin in the classic Submission Match.