Batista Gives Injury & Comeback Update, WrestleMania & More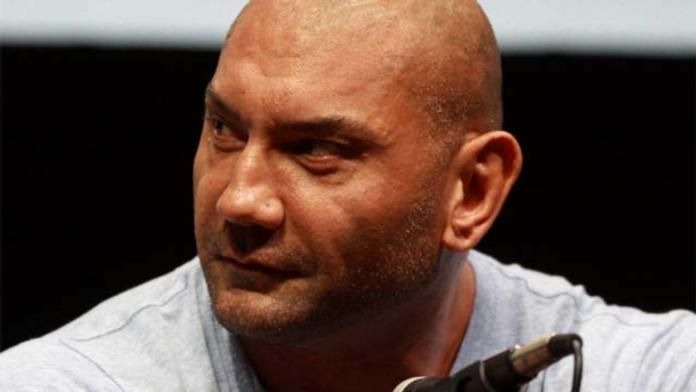 Credit: Matys of WWE-Germany.net
Batista went to Cologne, Germany yesterday to promote the upcoming "WrestleMania Revenge Tour", which includes 3 events in Germany. Along with Batista WWE's responsible European marketing person Kevin Allton and Marek Lieberberg Concerts/Semmel Concerts' Tina Damm were there. There was a press conference that took about 45 minutes. All three of them answered the questions of the press.
Allton talked about WWE's TV situation, still the biggest problem in Germany for the WWE, because most WWE programs are available at Premiere Television (Pay-TV-Provider). He said WWE would do anything to make the situation better and will try anything to regain the run they had here in the 90's. Beside the UK, Germany would be the most important international partner for WWE.
Tina Damm announced that over 11,000 tickets for the Cologne event have already been sold. Tickets for all three events are still available at www.eventim.de.
Batista was asked about his injury and his comeback date. At the moment he'll be back in mid April, if everything works fine. There is no guarantee. There is a good chance that we'll see him in action on the European tour. His still wants to have a Hell in A Cell match against the Undertaker at a WrestleMania ppv-event. If he could wrestle a superstar from the past, it probably be Ricky "The Dragon" Steamboat and of course Ric Flair in his prime. Asked about WrestleMania 22 and what he is looking forward to most, Batista said without being selfish it'd be him on the card defending the title. But now he is looking forward to the triple threat match and wants Rey Mysterio to win it. His Evolution time was his favorite time, learning from Ric Flair and Triple H. It also made a lot of fun being a heel. But he also enjoys being a face.
A funny note: Batista sat next to another superstar on his way to Germany. Next to him on his plane sat Rikishi. Batista made fun about how much Rikishi pissed him off, because Batista was so tired, but Rikishi did not stop talking the whole trip. Also another funny note: When Batista told the press one of his faves was the Warlord and that he was a huge mark.