Cena, RVD, Trish & More Speak On Mania, SD vs. RAW & More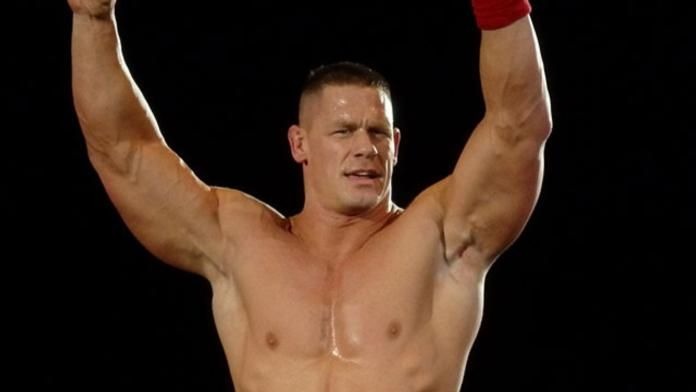 Thanks to Mike Regan for the following:
For the past 4 years THQ has invited the video game media and myself to cover their annual THQ Superstar Challenge event. The event is usually chaotic with anywhere from 30 to 50 people trying to score interviews with the WWE superstars before the event. This year THQ set everyone in 5 rooms where they could herd the superstars through one by one for the interviews. Very much improved over the past few years process of everyone in a single room trying to get the attention of a superstar for a interview. The first interview I conducted was with the 3 time THQ Superstar Challenge Champion Shelton Benjamin. Very nice guy and down to earth, I asked him how his Momma was doing and he replied that she was recovering from a real life hernia operation so she should be back soon.
Next up was the unusual combination of Rob Van Dam and Trish Stratus. Those two are absolute jokers. I will have the video of the interview up shortly because words simply do not do it justice. Rob, when asked about his Money In The Bank match, remarked that this was his chance to "break through the glass ceiling".
Next up was Carlito, asking him about his match at Mania he replied that he would have to carry the "big oaf Chris Masters" to a victory. At which point Chris Masters came up next to him and Carlito's tune quickly changed. Those two are going to have a great feud after Wrestlemania.
Next up was John Cena. Without a doubt one of the most nicest and down to earth guys there. I asked him about his match on Sunday and he knew that he was in for a war. He said that he was been training and work out for this match since he first learned he was taking on HHH a few months ago. He definitely looks ready to take on the Game this Sunday.
As for the actual THQ Superstar Challenge, the Coach and Teddy Long had some cool interactions with each other and I think it was obvious from the outset that Shelton Benjamin was going to win the trophy and the 2000 Giftcard for the 4th time in a row. Shelton is a machine when it comes to Smackdown vs Raw. Today, THQ will unveil the newest edition to the WWE videogame family. Smackdown vs Raw 2007 which in a big surprise will be released for not only the Playstation 2 and PSP but also the Playstation 3 and Xbox 360. I am hoping to have some hands on time with the game as well as have exclusive videos and screenshots soon.