Huge Mixed TNA & WWE Update: Christian, Styles, Stacy, Foley, More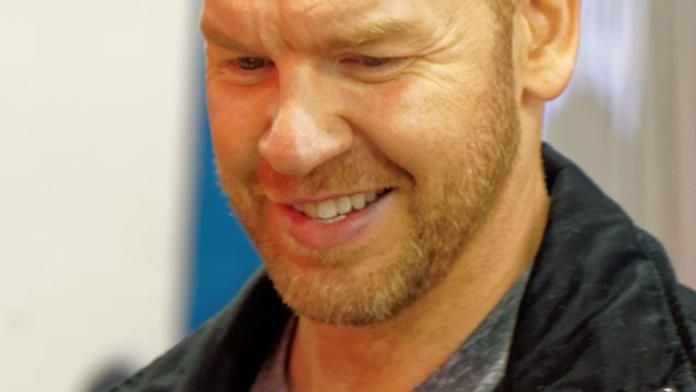 TNA NEWS & NOTES (Partial Source: TNAWrestlingNews.com)
TNAwrestling.com has added footage of NWA World Champion Christian Cage and AJ Styles at the recent 1PW events this past weekend in Doncaster, England.
There is also a brief article up about Christian Cage being involved in the New Line Cinema action/thriller "Shoot 'Em Up" in which Cage will play a secret service agent for a United States senator.
TNA has announced that a Four Way International X Showcase Match will be taking place at the Destination X PPV this Sunday. This match will be a preview for the upcoming World X Cup later this year in TNA. There will be a qualifying match involving Chris Sabin, Sonjay Dutt and Alex Shelley on iMPACT! this Saturday night.
TNA is not concerned with the .7 iMPACT! rating this week seeing as the show went head-to-head with another UFC PPV event that night. This is the second time they have competed with a UFC PPV and the rating for that week also suffered, but bounced back next week. However, if the rating doesn't bounce back next week, that is a cause for concern. We hope to have the 3/6 Monday replay rating very soon.
For more great exclusive TNA coverage like what you just read above, visit TNAWrestlingNews.com
Continuing on to the WWE news...
WWE NEWS & NOTES (Partial Source: The Observer)
In the March 13-19 issue of TV Guide, NBC was listed in the "Jeers" in the Cheers & Jeers section for bringing back WWE Saturday Night's Main Event. It read quote: "Just when the network is starting to restore it's high-quality reputation with My Name is Earl and The Office, why ally with the lowbrow likes of Vince McMahon and Triple H? Plus, it won't really be a Main Event if there's no appearance by fabulous WWE-babe-turned-ballroom dancer Stacy Keibler."
Mick Foley was spotted on TV at the World Baseball Classic during the Dominican Republic vs. Venezuela game. As stated many times before, Foley is a huge baseball fan.
John "Romeo" Roselli of The Heart Throbs tag team is now clear of his WWE non-compete and is seeking independent bookings for both singles and tag team matches along with partner Tom "Antonio" Matera.
On WWE.com, Chavo Guerrero's biography on the RAW Superstars page says: "After spending the majority of his WWE career on SmackDown, Chavo was traded to RAW after the 2005 Draft Lottery. In his short time on RAW, Chavo has continued to leave his mark, ably carrying the torch for his famous family. Following the tragic passing of Eddie Guerrero in November 2004, Chavo has dedicated every match to his late uncle, and has adopted Eddie's signature Frog Splash as his own finishing maneuver." As we all know, Eddie passed away on November 13, 2005, and while WWE is only a year off it is still a pretty big error.