Injury Updates On Samoa Joe & Jeff Jarrett From Destination X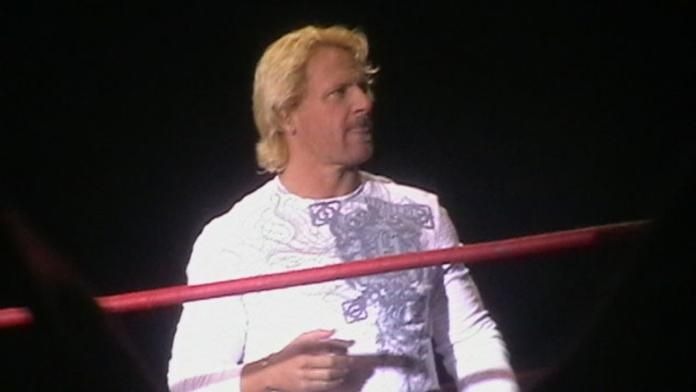 Jeff Jarrett suffered a leg injury this evening at the end of the PPV. While Steve Borden had him in the Scorpion Deathlock Scott Steiner returned to break it up and attack Borden. It appeared that Jarrett hurt his knee or ankle there and had to crawl away. To end the show Jarrett had to be helped to Borden and slid into position to nail him with the guitar. When the show went off the air Jarrett was helped from the ring. The injury appears to be a minor one, as he was OK backstage.
Samoa Joe suffered a temporary loss of vision during the Ultimate X Match last night during the Destination X PPV. Joe has been suffering from a small injury that he suffered to the eye recently and when he dove to the floor he apparently got something into his eye which caused the temporary loss of vision. This is why the match seemed to abruptly end as they had to shave several minutes off of the match. The eye problem handicapped him during the later stages of the match, but when evaluated afterwards he seemed to be recovering fine.
For more great exclusive TNA coverage like what you just read above, visit TNAWrestlingNews.com