Marty Jannetty Update, Saturday Night Main Event & More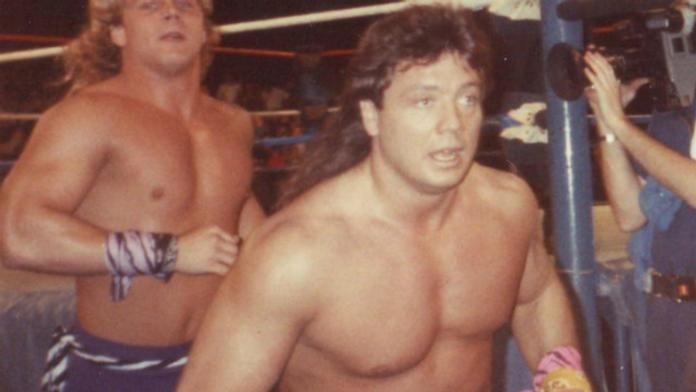 Credit: PWInsider.com
ProWrestlingGames.com have three new reviews up on their website. First being a WWE Day of Reckoning 2 review for Gamecube, second the 'Date Movie' movie review and thirdly WWE Smackdown vs Raw 2006 for the PSP. These review are worth a look, seem to be positive.
Marty Jannetty has updated his blog on his MySpace account. He posts his concerns in his recent problems with WWE. He talks on how WWE doing a pee test angle on Monday may not have been the best thing for him personally, where his parole officer is concerned. Gene Okerlund and Barry Darsow (Repo Man, Demolition Smash) are the latest names to sign agreements with Jakks Pacific to have WWE action figures produced.
Kevin McGuffey sent this: Here in Lexington, part of Saturday Night's Main Event is going to be preempted for of all things.... Billy Graham. Not superstar either. A Billy Graham special was originally going to run Friday night at 8, however NBC's new "hit show" Deal or No Deal is now on, so they moved Billy Graham to guess where...... Saturday night at 8 p.m. So for the folks in Central and Eastern Kentucky the second hour of SNME will air as scheduled at 9 p.m. and the first hour will air at 1 a.m. after Saturday Night Live.
The new season of 'Surreal Life' premieres this Sunday on VH1. According to ETOnline.com, the first task for the 'housemates' is to choose an extra housemate from a bunch of ex-reality 'stars' including a WWE Tough Enough competitor Maven.