Official TNA iMPACT Preview For Saturday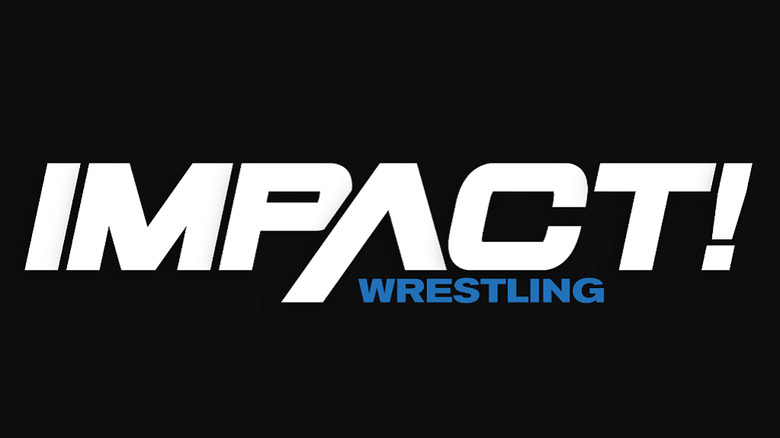 The following is from TNAWrestling.com:
SATURDAY NIGHT ON iMPACT! ON SPIKE TV
Sting live in the Impact Zone, the conclusion to Shelley s video and more!
The road to the Lockdown Pay-Per-View spectacular continues this Saturday night on iMPACT! on SpikeTV, as more matches will be announced for the epic event! In addition, all of your favorite TNA stars will be in attendance. The preview for Saturday s iMPACT! is as follows:
STING MAKES HIS RETURN TO THE IMPACT ZONE!
Following his recent challenge to Jeff Jarrett to face his team at Lockdown, Sting has informed TNA management he is making his return to the Impact Zone in Orlando this Saturday night on SpikeTV! It will be Sting s return to the arena but the question is, what plans does he have in mind for Jarrett and his crew? Will war break out before the Lockdown Pay-Per-View? Will Sting reveal his Lockdown team? Tune in this Saturday night on SpikeTV to see The Man In Black return!
LETHAL LOCKDOWN CAGE MATCH TO BE REVEALED
TNAwrestling.com has also learned that Saturday night on iMPACT! , TNA management will reveal the Lethal Lockdown structure the arena of warfare for Sting and Jarrett s teams at the Pay-Per-View! For the bout, TNA will be adding a roof and weapons to the Six Sides of Steel, making it impossible to escape. Tune in this Saturday to see a sneak preview of the Lethal Lockdown!
THE CONCLUSION OF ALEX SHELLEY S LATEST VIDEO FEATURING CHRISTIAN CAGE S WIFE DENISE!
Alex Shelley has invaded the privacy of another TNA star this time, it s NWA World Heavyweight Champion Christian Cage! This past week, Shelley premiered his latest Paparazzi Productions film, featuring James Mitchell confronting Christian s wife Denise! This Saturday night, Shelley plans to show the conclusion of the video but he and Mitchell aren t commenting on what the footage is! What else is on the tape? More importantly, how will Christian Cage react to all of this? Tune in to iMPACT! to find out as this controversial situation continues to escalate!
MAIN EVENT: WINNER GETS A SHOT AT THE X DIVISION TITLE
FOUR-WAY X DIVISION MATCH
The Samoan Submission Machine Samoa Joe vs. Alex Shelley vs. Chris Sabin vs. The Original Playa From The Himalaya Sonjay Dutt
Four of TNA s top X Division kingpins will be in action in the main event this Saturday night on iMPACT! in a four-way match with the winner earning an X Division Title shot against The Fallen Angel Christopher Daniels! Will Shelley debut his new video AND win a title shot? Will Samoa Joe get his rematch for the gold? Or, will Team USA members Chris Sabin or Sonjay Dutt earn a crack at the championship?
NWA WORLD TAG TEAM TITLE MATCH
Champions America s Most Wanted vs. The James Gang
TNA management has announced that this Saturday night on iMPACT! the NWA World Tag Team Title will be on the line as America s Most Wanted defend against The James Gang! Can BG and Kip James finally capture the tag team gold here in TNA or will AMW continue to dominate the ranks? Will Bullet Bob be on hand to counter any underhanded tactics from Gail Kim? The tag team championship will be up for grabs this Saturday night as two of TNA s top tandems collide for the first time!
All this and much more Saturday night on iMPACT! on SpikeTV, including more news on the April 23 Lockdown Pay-Per-View! Don t forget iMPACT! moves to Thursday nights at 11pm starting April 13!
For more great exclusive TNA coverage like what you just read above, visit TNAHeadlines.com!