TNA News: Samoa Joe, Chicago White Sox, & More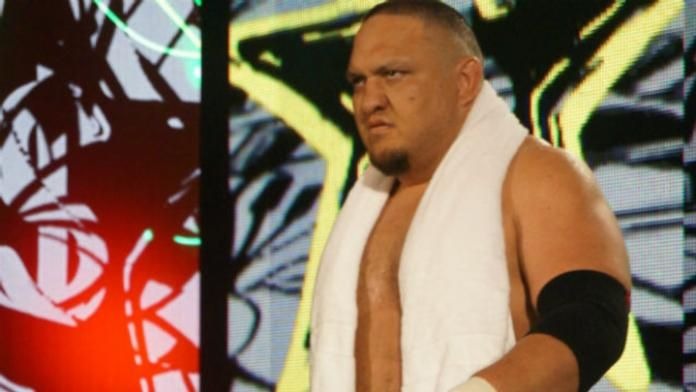 The following is from TNAWrestling.com:
SAMOA JOE ON THE COVER OF THE LATEST PRO WRESTLING ILLUSTRATED MAGAZINE
TNA X Division Champion "The Samoan Submission Machine" Samoa Joe is on the cover of the latest "Pro Wrestling Illustrated" magazine, set to hit newsstands nationwide on March 28. The article focuses on Joe's meteoric rise to dominance in professional wrestling, as well as views and opinions from several top wrestling insiders on the future of the X Division Champion in TNA Wrestling. To read the article on Samoa Joe in the new Pro Wrestling Illustrated, PLEASE CLICK HERE Pro Wrestling Illustrated has been recognized as the sport's number one magazine since its inception in 1979. Like many wrestling fans and journalists, most of today's star wrestlers grew up reading PWI. That is why the magazine's year-end awards for Wrestler of the Year, Tag Team of the Year, Match of the Year, etc., as well as the "PWI 500," have become virtual institutions within the wrestling business.
World Championship Belt for World Series Champions
The Chicago White Sox and TNA Wrestling have joined forces to honor the team's Player of the Game for the 2006 season with a championship belt that the players will pass around to the daily hero. The Belt was officially presented to the White Sox by TNA wrestler Chris Sabin and TNA announcer Mike Tenay during a spring training ceremony in Tucson, Ariz. Highlights of the belt presentation will air this Saturday, March 11, on TNA iMPACT! (Spike-TV, 11 p.m. ET) White Sox catcher A.J. Pierzynski aligned with TNA Wrestling last December for a pay-per-view in Orlando, Fla. He was the "manager" for the victorious team of Chris Sabin, Sonjay Dutt and Dale Torborg over the Diamonds In The Rough, the team of Simon Diamond, David Young and Elix Skipper. Torborg, a strength and conditioning coach for the White Sox, is a former pro wrestler and the son of former major leaguer Jeff Torborg. Pierzynski's crew grabbed the victory over the Diamonds In The Rough when Pierzynski hit Diamond over the head with a home plate that he had been given by fellow major leaguer Johnny Damon, who was sitting in the front row. "I'm speechless right now," Pierzynski said when presented with the belt. "On behalf of the White Sox and the whole organization, including myself, I want to thank TNA for everything you've done. With this belt, I'm going to make a presentation after every game to the Player of the Game. Whoever has the best game gets to carry it around for the night, but one thing, it's going to be in my locker a whole lot."
TNA Wrestling airs every Saturday night on Spike-TV, with a replay airing Monday (midnight ET). TNA Wrestling will move to prime-time as of April 13, when Spike-TV begins airing TNA Wrestling at 9 p.m. ET
For more great exclusive TNA coverage like what you just read above, visit TNAWrestlingNews.com