TNA News: Scott Steiner, Daniels, Basebrawl 2?, More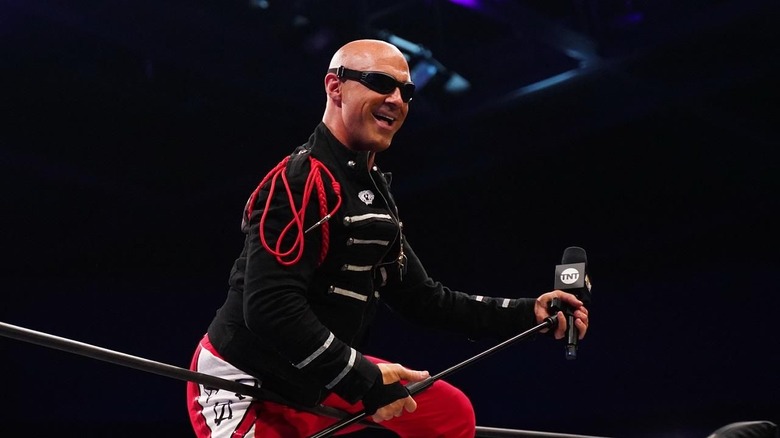 Photo Credit: AEW
The following is from TNAWrestling.com:
REAK UNLEASHED!!!
Scott Steiner Attacks Sting at Destination X
Sting Steve Borden vowed he would come to Destination X on Sunday night to get revenge on Jeff Jarrett and his army and the icon did just that following the NWA World Heavyweight Title match. With Christian Cage getting brutally whipped with leather belts while handcuffed, Borden hit the ring from the crowd and immediately went after The King of the Mountain . However, while Borden had Jarrett in the Deathlock, Big Poppa Pump Scott Steiner made his TNA debut as Jarrett s backup and battered the icon. As the Pay-Per-View went off the air, Big Poppa Pump had Sting hooked in the Steiner Recliner as Jarrett delivered a guitar shot to his nemesis! What does Scott Steiner s debut mean for TNA Wrestling and Sting? Tune into iMPACT! this Saturday night to witness the aftermath of Destination X !
DANIELS PASSES THE ULTIMATE TEST
Regains The X Division Championship In The Ultimate X
The Fallen Angel Christopher Daniels regained the X Division Championship Sunday night at Destination X , overcoming Samoa Joe and AJ Styles in the innovative Ultimate X match. The Samoan Submission Machine attempted to obliterate his two opponents to buy him enough time to climb the cables, but Joe was never able to master the steel structure in his first Ultimate X. With Joe and Styles occupied, Daniels mastered the steel cables and came down with the championship. AJ and Daniels shook hands following the bout as the new titleholder celebrated, while The Samoan Submission Machine vented his anger by tearing apart the steel ring stairs and entrance set.
ANOTHER BASEBRAWL FOR THE WHITE SOX?
Simon Diamond Says It s Not Over Yet!
On the Destination X preshow, in addition to members of the St. Louis Cardinals in attendance front row, the footage was shown of the recent presentation involving AJ Pierzysnki and Dale Torborg of the World Champion White Sox. Diamonds In The Rough manager Simon Diamond called out TNA on the baseball buzz, claiming his war of words with Pierzysnki and Torborg wasn t over yet and he was heading to Tucson, Arizona site of the White Sox spring training to confront the pair! Will Simon Diamond follow through on his claims? Would the TNA star actually crash the World Champion White Sox spring training? Tune in this Saturday night on iMPACT! to find out!
For more great exclusive TNA coverage like what you just read above, visit TNAWrestlingNews.com