TNA News: Update On Video Game, iMPACT, Daniels, More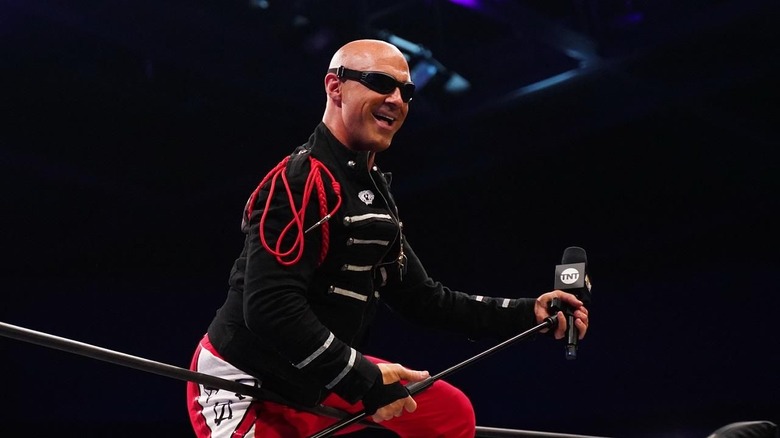 Photo Credit: AEW
Credit: PWInsider.com
Today Midway Games representatives arrived in Orlando, Florida, to start working on preparations for the first TNA video game which is scheduled to be released in 2007 at the Impact Zone. It has been said that they are working on a photo shoot, possibly of the venue, to begin incorporating it into designs for the game. ProWrestlingGames.com have reported to have more information in the next few days.
TNAHeadlines.com recently interviewed TNA superstar and former NWA Tag Team Champion Andy Douglas. He spoke on several topics from WWE to TNA and his career. To read the interview click here.
TNA iMPACT this weekend will feature the continuation of Alex Shelley's documentary which is involved with the Christian Cage vs. Abyss angle. Highlights of TNA's Detroit, Michigan debut show.
TNA are scheduled to return to TNA in the summer.
Christopher Daniels latest DVD is all hand picked by the Fallen Angel himself (Christopher Daniels). Many matches picked for the DVD were dropped as wanted to provide as much fresh content as possible for their fans and the matches which were pick were available via other TNA DVD titles.
There is a new audio interview up at TNAWrestling.com with Eric Young.
For more great exclusive TNA coverage like what you just read above, visit TNAHeadlines.com!