TNA Update: Christian Cage's Back, Simon Diamond, & More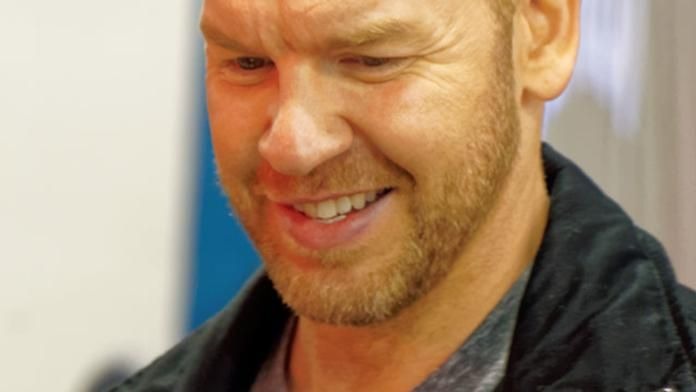 The following is from TNAWrestling.com:
The vicious belt-whipping Christian Cage endured following his Destination X win over Monty Brown was one of the most painful beatings of his entire career. It certainly was right up there with any other (beating), definitely among the top five of all time, he said Tuesday in Orlando. I ve been in Ladder Matches, taken crazy bumps and spills in those and other matches, but the beating at Destination X certainly ranks right up there. It didn t tickle; I ll tell you that. I ll never forget that feeling. It was brutal. His tanned back is blazing red, with horrific-looking streaks, courtesy of a black leather belt, initiated by Jeff Jarrett and his evil entourage. Plus, his hands were numb from the handcuffs. I saw all of the faces of those holding the strap, so I have each of their numbers and each will be getting a receipt; you can mark my word, Cage said. I wouldn t wish that (beating) on my worst enemy. I think that s what happens when people try to take your spot away. Cage also re-injured his ribs during the pay-per-view on several bad shots on the outside of the turnbuckles. However, he does not anticipate missing any matches.
Simon Diamond is TNA Wrestling's resident sports guru, so you know he's in heaven with March Madness kicking off this week. "This is the most wide-open tournament in years," said Diamond at Sunday s Pay-Per-View, who graduated from Virginia Commonwealth University in 1996. "This is, by far, the best sporting event of all." Here's a look at Diamond's Picks, though his margin of error is, oh, 100 percent:

EAST
Predicted winner: UCONN over North Carolina
Darkhorse: George Mason

SOUTHEAST
Predicted winner: Texas over Duke
Darkhorse: Texas A&M

MIDWEST
Predicted winner: Ohio State over Nevada
Darkhorse: South Alabama

WEST
Predicted winner: Memphis over Gonzaga
Darkhorse: San Diego State

In the Final Four, Diamond predicted Memphis will defeat Texas and UCONN over Ohio State. Then, for the 2006 NCAA Championship, UCONN will defeat Memphis, 68-63. "Simon's picks are 24-carat," he said.

For more great exclusive TNA coverage like what you just read above, visit TNAWrestlingNews.com