Tons Of WWE News: Cena, HHH, Foley, WM23, RVD, Lots More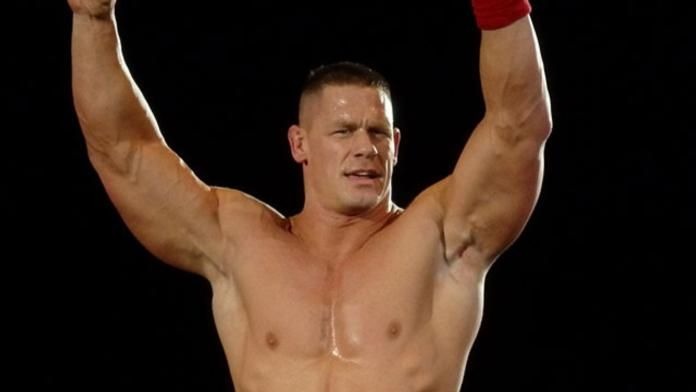 Highlights of John Cena, Triple H, and Mick Foley from RAW have been posted on WWE.com. The
Hall Of Fame videos on Tony Atlas and William "The Refrigerator" Perry have also been posted.
Kane's Eye See You trailer is attached to Larry the Cable Guy Health Inspector. Also, Larry carry's around a giant inflatable hand in the movie that is branded with the ChainGang logo.
SportsBusinessDaily.com has claimed that a WWE Senior VP Bob Collins has confirmed that WrestleMania 23 will be coming to Ford Field in Detroit on April 1, 200
Planned for tomorrow in WWE s WrestleMania week in the Chicago area has the Fan Axxess tour starting at Noon to 7 p.m. at Toys R Us in Orland Park, RVD autograph session at 4:30 p.m. at Popeye's in Waukegan, Maria & Victoria DVD signing at Best Buy in Schaumburg at 5 p.m. and Billy Graham autograph session at Toys R Us in Orland Park at 5 p.m.
WWE s stock hit $17 at Noon today.
(Thanks to Jason Wallace for sending this) Just a note for fans in Australia we will be seeing the WWE Hall of Fame Ceremony on Saturday the 9th on Fox8 for the first year.
The Scorpion King which features The Rock will air in the UK on ITV1 this Saturday at 6:45pm.
Last night Access Hollywood mentioned that the new season of the TV show Punk'd will feature Stacy Keibler getting Punk d.