What Happend After RAW; Live Fan Notes, More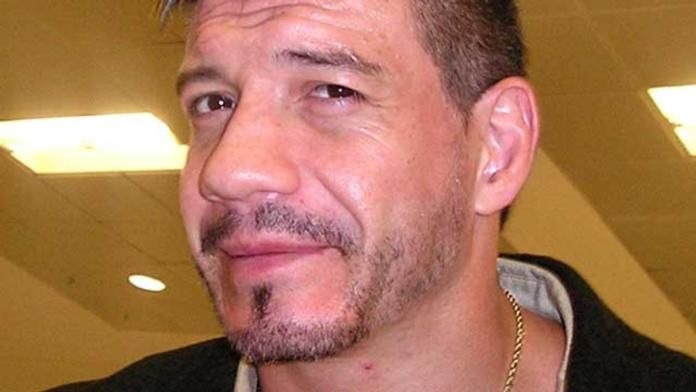 Credit: Kali Nelson
I just got back to Lincoln from Omaha, and I figured I would pass along some notes from the Raw show.
Dark Match: Trevor Murdoch vs Sean O'Haire.
It was nice to see Sean get a try out match with the WWE again. I am a pretty big fan of the dude so I was happy, nothing really major to note here except Sean O'Haire is still sporting his spiked hair cut and he looked a little bigger around the middle. He seemed a tad rusty, but anyway, Trevor Murdoch picked up the win. Sean O'Haire got a few cheers I might add.
Heat Taping:
Rob Conway vs Chavo Guerrero.
Huge pop for Chavo, it was a pretty good match, tons of Eddie chants. Chavo picked up the win by Frog Splash. Chavo is way over so it boggles me why he isn't getting a decent push.
Ace Steel vs Lance Cade.
They advertised Ace Steel as being from Omaha, which they do with every jobber so the crowd would cheer them. Nothing major to note here, Lance Cade wins by an elbow off the top rope.
Snitsky vs Goldust.
Nothing at all special about this match. There were like 2 botched moves, one being either a clothesline by Snitsky or it might have just been a sloppy double clothesline. Goldust wins the match by inverted DDT.
Other notes:
While the peeps were filing in the arena, the WWE staff were testing out the Ladder and they hung the briefcase up on the rafter.
Some of the security guards looked to be confiscating a few signs that people had behind the announce table. They did this before the show.
It looked like Ken Doane landed on Val Venis wrong while Venis was being held down, and during the HHH video promo a doctor and a few other staff members came to the ring to check on Val Venis. Eugene and Viscera were in the ring with Venis for a long time and the staff wrapped up Venis's arm. At first I thought he dislocated his shoulder but he was grasping his elbow and his elbow was the one that was wrapped up the most. He looked like to be in serious pain so I think it's a legit injury.
After the show a bloody Shawn Michaels and a bloody John Cena helped each other up the ramp. They advertised a after show dark match between John Cena and Edge when the tickets went on sale but that never happened.