WrestleMania Poster w/Candice Michelle & Maria Released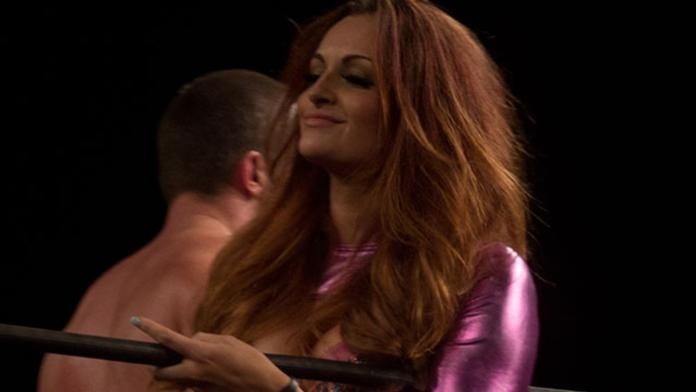 Another WWE WrestleMania 22 poster has been released. This poster features two WWE Divas, Candice Michelle and Maria. Maria is pulling Candice Michelle s hot pants off, revealing Candice Michelle in her blue bra and panties; the poster features the Big Time WrestleMania 22 logo. Candice Michelle is upside down holding on to the second rope with her left hand and using her legs on the top rope to stop her from falling. Maria look s to be in her bra however is covered by Candice Michelle s body. It again confirms the start time of the event as 7pm EST time.
Candice Michelle is currently scheduled to wrestle Torrie Wilson in a Playboy Pillow Fight at WrestleMania 22.