Another Big Update: SmackDown!, DiBiase, Cena/Taker, Kane, Loads More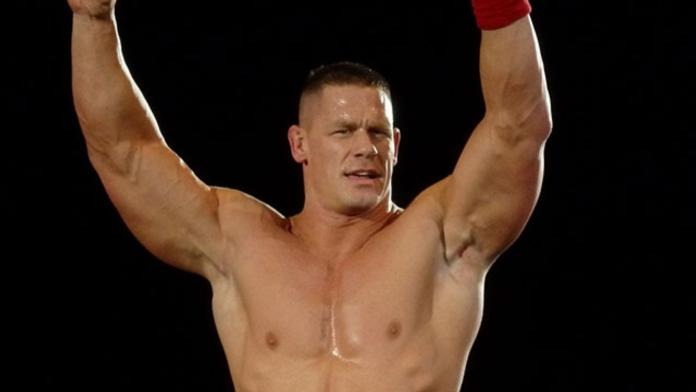 I went to the premier of Scary Movie 4 on Friday night and during the previews they showed the new Kane movie trailer. (Thanks to Wyatt family)
I live in Middletown, PA, and earlier today, my mother went to buy me a large pizza. When she got it, she got it in a pizza box that advertised WrestleMania 22. Hmm, a little late to put in an ad about it. (Thanks to James Ewing)
The advertisement for the WWE Supershow here this Monday in St. Louis is advertising a John Cena vs. The Undertaker in a "Interpromotional Match". I don't see it being either a RAW or SmackDown main event so I m guessing that is the Dark Match. (Thanks to Joshua Steen)
SteppinOutMagazine.com features an interview with WWE Diva Candice Michelle. Speaking of Candice Michelle, EastValleyTribune.com features an article on Candice Michelle, mentioning the success of her advertising work she has had with GoDaddy.com.
For those of you in New York, SmackDown will air on Saturday next week at 8pm. This is due to Yankees baseball, SmackDown will also air next Saturday at midnight in Los Angeles.
Last Friday s WWE SmackDown scored a 2.4 fast national rating, with a four share. The final rating should be out in the next day or two.
WWE creative team member Ted DiBiase's DVD "Every Man Has His Price" is being offered by Itickets, which is a site for Christian events and concerts, for 50% off at $9.97.
The buyrate estimate for the WWE No Way Out PPV has been revised by WWE. The original estimate was about 175,000 buys but is now up to 225,000. WWE Royal Rumble has about 550,000 buys while New Years Revolution has 300,000.