Backstage News On Bret Hart, His Heat w/ Hogan, & More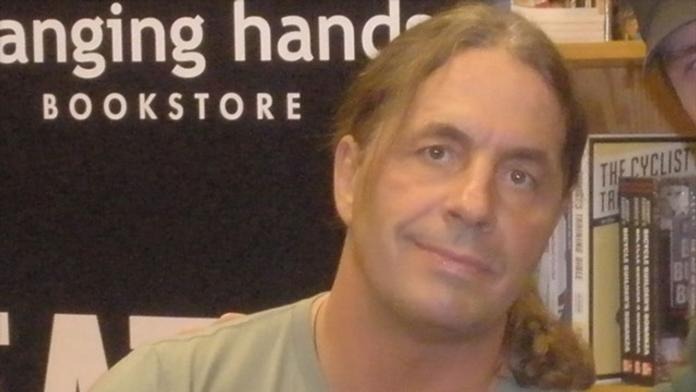 Photo Credit: Google
The PWTorch Newsletter reports that everything involving Bret Hart at the hall of fame went very well. He conducted himself very well, his speech went over well, and he didn t come across as bitter or upset. It s said that he seemed at peace , backstage.
After the hall of fame ended, he did go to the bar to hang out with wrestlers to catch up and tell old stories. Before the ceremony, he was seen spending a lot of time talking with Steve Austin.
Despite Shawn Michaels being at the ceremony, Bret Hart did not walk out or cause a scene.
There was a point however, when Hogan was going to congratulate Hart, both he and Austin ignored him and walked right past him. Hart then later revealed in an interview with Canadian sports talk show Off The Record that Hogan did the same thing to him in the 90 s, when Hulk just ignored him for 5 minutes until Hart walked away. He said he felt good doing it back to Hogan and having him walk away with his tail between his legs. Austin is also known for not liking Hulk Hogan, and there is quite a bit of heat between them right now.
Both Hart and Vince McMahon are said to be happy with how things went.