Big Injury News: Kurt Angle Suffers Cracked Rib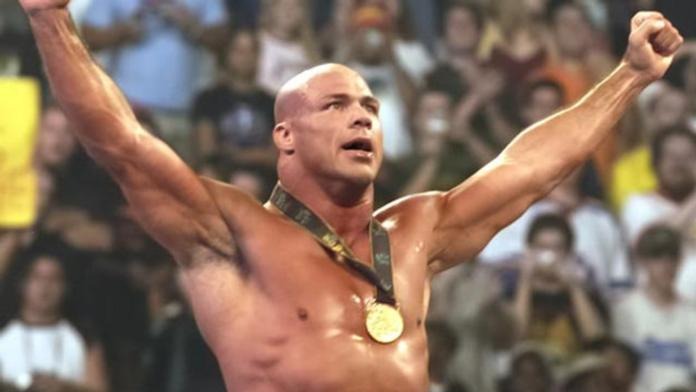 WWE
From WWE.com: Kurt Angle has suffered a cracked rib. As a result of the injury, the Wrestling Machine will now be out of action for an undetermined amount of time.
The injury originally occurred on the recent European tour when Mark Henry delivered the World s Strongest Slam to Angle during a match in New Castle. At that point, I wasn t even sure if I was going to be able to compete against Mysterio for the World Heavyweight Championship, Angle later admitted to WWE.com. But being the intense competitor that he is, Angle kept his injury to himself and fought valiantly for the title he feels he rightfully deserves.
Unfortunately for Angle, the final straw came when Henry, perhaps realizing he injured Angle earlier in New Castle, dismantled the Wrestling Machine on SmackDown with a near 400-pound splash through a ringside table.
Just as he did to former World Heavyweight Champion Batista, Henry injured Angle to the point where he will now be out of action indefinitely, meaning he must forfeit his spot in the King of the Ring tournament. As a result, Booker T advances to the final round.