Bret Hart News, RVD, WWE's European Tour & More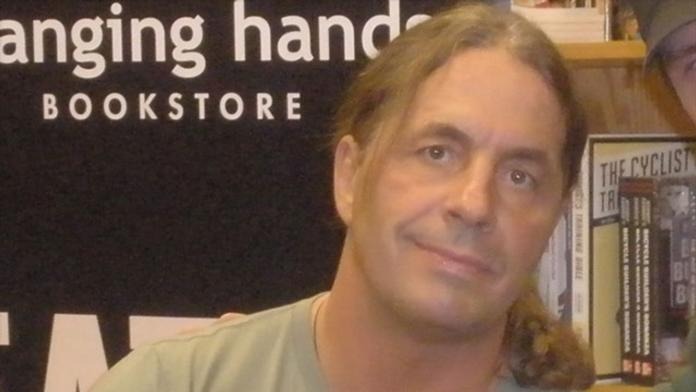 Photo Credit: Google
Particle Credit: WrestlingObserver.com
I get e-mails from America's Most Wanted and I found out that WWE superstar and Mr. Money In The Bank RVD is featured on the email but it's not what you think. The article states:
AMW Gets A Lift From The WWE
AMW has fans from all over, but even we were surprised by our latest — World Wrestling Entertainment star Rob Van Dam. RVD dropped us a line a few weeks ago, naming John Walsh as one of his heroes. Supervising Producer Steve Katz spoke to the folks at WWE last week, and says the pro wrestler is looking forward to helping AMW nab more fugitives in any way he can. We think he's off to a good start with the latest message to the bad guys posted on his homepage: "America's Most Wanted has captured 886 fugitives to date. Great job! If you are a wanted fugitive, and a fan of mine, turn yourself in and I'll send you a free autographed picture." (Thanks to Thomas Bradley)
While most of the WWE European tour dates for this week were sold out in advance, the April 26 show in Brussels is only about 50% sold. Tickets are still available for second row ringside. This is the first time WWE are returning to Belgium in 13 years. When they were scheduled to return previously, the event was canceled due to a poor advance.
Bret Hart is confirmed to be appearing at the April 30th show in Colchester, England at the Hippodrome. The show also features Williams, Mohammed Yone, Takeshi Morishima, and a three-way with Jody Fleisch vs. Jonny Storm vs. Billy Kidman. Bret Hart is also doing a seminar from 1-3pm that day.