Brock Lesnar Wants To Get In MMA, Getting Married & More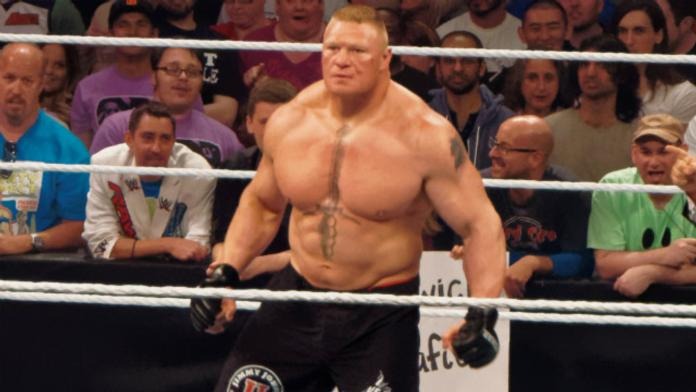 Credit: Joel Perrozzi & PWInsider.com
Brock Lesnar was on the Minneapolis radio station 93X's morning show today. The interview was around 10 minutes in length. He used to be a regular on the show when he was in the WWE, and would come on the air to promote events when the WWE was coming to MN.
Highlights included:
He got burned out from the travel involved in wrestling.
He wanted to pursue an NFL career because he didn't want to be retired and think "what if".
Now he has no aspirations to continue to pursue an NFL career.
He's currently wrestling in Japan once a month.
He just settled his lawsuit with WWE (no details about the settlement).
He wants to get into MMA in the US.
Sable and Brock are getting married next month.
No mention of wanting to come back to the WWE.