Fans Defend John Cena, Notes From Signings & More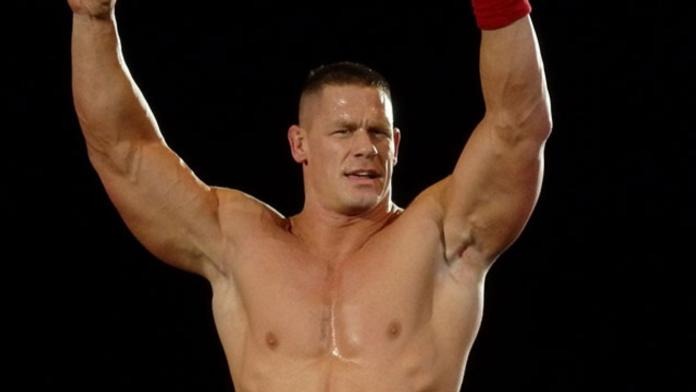 Thanks to the following readers for sending this these newsbits. Any fans who want to send in news, articles, web finds, results, appearance recaps, photos, or anything else of news worthy significance, please e-mail it to Andy@RingsideMAYHEM.com.
(Thanks to UnderTaker537) You posted a story about how Cena was an a****ole at his signing at Gameworks. I just wanted to let you know that at the THQ superstar challenge, he spent a good amount of time signing autographs. When all of the superstars first entered, they walked straight to the stage. He stopped and signed autographs for a few minutes before finally walking to the stage. Then, in between all of his matches, he spent most of his time signing more autographs.
(Thanks to Brittany Dyer) Andy I would like to let you know that I attended the John Cena signing last night at Gameworks. We stood in line for 6 hours...an hour of that was in the rain and it wasn't even pouring that bad. At 5 o'clock the Gameworks staff handed out numbers. EVERYONE knew the first 500 people would get to meet John. My cousin and I were numbers 287 and 288. John first came out at 6 and walked around the place. He walked right by us, shook our hands and commented on the framed shirt I had from when he and Trademarc were in concert over the summer. We met John about 45 minutes after the signing started. John was incredibly nice and charming. As we got up to the door we were told no more posed pics with John but since I all ready had his autograph they security guard took a pic of John and I. The WWE security guards were the ones who said no but were certainly not unfriendly. If anyone cut things short it was the WWE guys and the Gameworks guys. By Illinois state law Gameworks has to have anyone under the age of 21 out of the place by 9pm since they serve alcohol. The Gameworks staff knew the signing would go over 8 and were rushing people through. They face some major fines if they do not make this happen.
Also after the press conference on Thursday Cena and some other superstars had to head over to the House of Blues for the Superstar Challenge. At the Challenge all the wrestlers were spectacular. If you had lunch at the House of Blues you got a "pass the line" receipt which allowed you to get in before everyone else. We were the first ones in and had an amazing time. It was WELL WORTH the whole $20 and we didn't even stay to see Shinedown.