Gail Kim At WWE HOF, HBK Walks Out On Bret Last Night, More News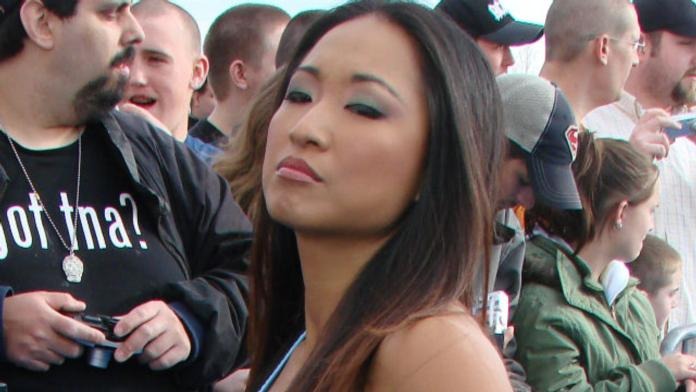 TNA star Gail Kim was in attendance at last night's WWE Hall of Fame ceremony. She was seen sitting next to Doug Basham. Gail attended last year's Hall of Fame ceremony with Doug Basham as well.
Shawn Michaels and his wife walked out of the theatre prior to Bret Hart's induction. HBK left to a mixed reaction from the crowd. Half of the crowd chanted "You screwed Bret" and the other half of the crowd chanted "HBK."
Stone Cold Steve Austin's speech was heavily edited. It was cut by approximately 10 minutes from what was seen during last night's HOF broadcast on the USA Network.