Hardcore Homecoming, Tomko, Hogan & Vampiro Notes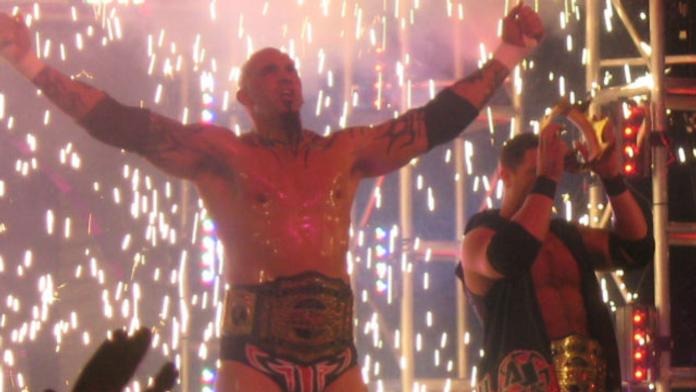 Credit: PWInsider.com
The Hardcore Homecoming November Reign DVD will be released nationally in the beginning of May.
The Vampiro documentary has opened an official website at www.vampiromovie.com featuring a trailer for the film and more. The film is scheduled for a release this September.
The official VH-1 preview for this weekend's Hogan Knows Best is: Lights! Camera! Hogans! Through Hulk's business savvy, the entire Hogan clan gets cast in a movie — Little Hercules in 3D. Hulk plays the Greek god Zeus. Nick, now interested in an acting career, plays a leading villain. Linda is a sexy secretary and Brooke performs a song at a high school dance. They're all in the limelight, but things aren't perfect on the set. Brooke attracts the attention of an older man and choreographs a risque dance routine. So Hulk needs to spend more time watching over her than working on his own lines."
Recently released WWE superstar Tyson Tomko is scheduled to work for the WWC in Puerto Rico soon. Tomko will also be appearing at the Maximum Pro Wrestling "Lords of the Ring" tournament event on April 29 in Boca Raton, Florida.