Huge Easter Update: Angle, Orton, WM Tour, Mysterio, & So Much More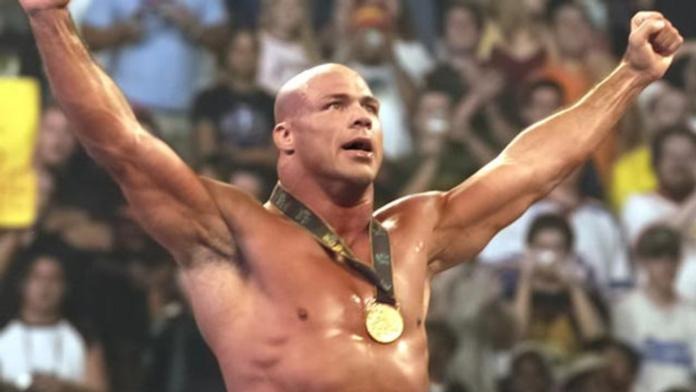 WWE
The main event being advertised for the May 2nd SmackDown taping in Cincinnati Ohio has been changed. It was Kurt Angle vs. Randy Orton vs. Rey Mysterio in a triple threat cage match. It has now been changed to JBL vs. Mark Henry vs. Rey Mysterio in a triple threat match. (Thanks to Mrgreenthumb86)
Although the WrestleMania Revenge Tour has yet to hit Italy, local promoters are already announcing a date for their next WWE tour in Italy. A SmackDown house show is scheduled on November 11th in Trieste, at the Locla Palatrieste. WWE start their WrestleMania Revenge Tour in Italy next week.
I was just on WWE.com and there is a survey about an upcoming DVD. The DVD is the best of the WWE Championship. And you select 5 matches from the 70's, 80's, 90's, and 2000's. It will be a 3-Disc set and is scheduled for a 9/9 release date. (Thanks To Adam Compton)
I was just over at Rey Mysterio's official site https://www.reymysterio.com and on the main page they have the following message "Due to many fake Rey Mysterio wannabe's on MySpace.com, Rey will soon have his offical MySpace! Check back for more details!" Also during the "Candid one on one with Rey" under the interact link, in part 2 of the video he shows some Mysterio brand shoes that he and his daughter have and mentions he will be trying to get them so fans can buy them. (Thanks to Jarrad)
The Hardcore Homecoming November Reign DVD will be released nationally in the beginning of May.
The Vampiro documentary has opened an official website at www.vampiromovie.com featuring a trailer for the film and more. The film is scheduled for a release this September.
WWE have updated their website with new SmackDown house show listings. The main events for the May shows will feature JBL vs. Rey Mysterio in a champion vs. champion match, it s been said that only one title will be on the line. Besides Randy Orton due to his suspension Kurt Angle has also been taken off the shows.
Over at Foxsports.com's Funhouse section features piece entitled "The Top 10 Sports Catfights We'd Like to See". Stacy Keibler is included in this list against, male figure skater Johnny Weir.