John Cena Arrives At Signing Early, HHH, RVD & More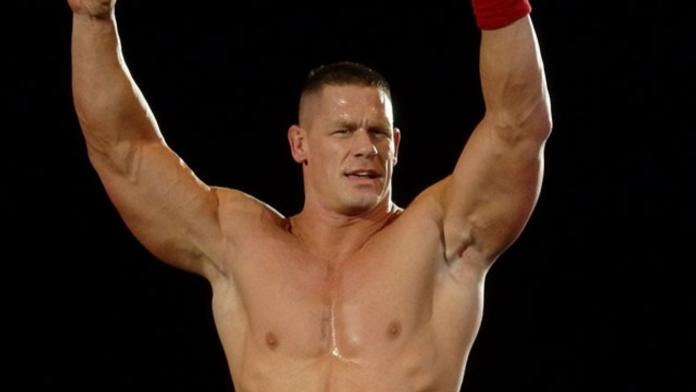 Any fans who want to send in news, articles, web finds, results, appearance recaps, photos, or anything else of news worthy significance, please e-mail it to Andy@RingsideMAYHEM.com.
Thanks to Rick P in Illinois for sending this in:
Weds. RVD @ Waukegan Popeyes Chicken
Rob scheduled 4:30-6:00, stopped for food on the way in and showed up @ 4:45 . He left right on time @ 6, off to a radio show and gym workout. About 400 got in and 300 fans were left unfulfilled.
Thurs. Chris Benoit @ Round Lake Beach Popeyes Chicken
Chris scheduled 4:30-6:00 Great weather, sunny and nice. Benoit caught traffic arriving from O'hare airport but was only slightly late. He was overly nice and it was obvious that he was happy to see his fans. Referee Tim White did a meet and greet among the crowd also. That was a great addition. He thanked me for asking about "The Friendly Tap" I would have loved to talk more about Andre' with him. Benoit was super. About 700 fans again. I heard he stayed, but no details. Had to go see HHH.
Thurs. HHH @ Tower Records
7:00 – 9:00 They had 2 lines. People with his book or people without his book. Then guess what, They killed the no book line where I was #4 in line. They had no more books to sell and some people drove out to Borders and Target but could find none for sale. He had a big backdrop set-up and there was alot of lighted filming going on inside. It was set up so nothing was visible. People were disappointed that you could not watch through the windows. I saw many sledge hammers brought by fans there but the only thing signed was the book. Only the book. The store was off limits even for bathroom use and they had signs saying not to ask neighbor stores to use theirs. They basically let in about 30 people at a time. I was told they ended the line and cut out about 60 people. The last person in line was a 12 year old boy. When he got to the door, because of no book he was refused entry. There were about 25 people left outside trying to catch a snapshot or glance. The game washed up about 5 minutes early, posed for two quick employee pix. and left out the back door @ 9 sharp. It was the most straight organized signing but very impersonal.
Friday Cena @ Gameworks
John Cena was scheduled from 6-8 p.m. .He came early and stayed late. His limo parked arriving at 5:35. The crowd went nuts and most ran out of line to see him. He waved and high fived as he came through the line and the crowd and quickly entered to start signing early.
We inched forward for a half hour and then that was it. The next two hours we were locked into place as time slowly ticked.
A Q101 jockey assistant did some WWE trivia with four contestants who were about as sharp as bowling balls.Not sure what they gave away.
600 tickets had been assigned and now about 8:10 p.m. the geniuses finally explained to people that they were all out of luck. We would have probably been number 630 or so. There were about 100 of us inside and about 1000 still outside. I and my two sons were let in by Cena and only 4 more people got autographs behind us. We were it. Lucky, but foot weary, cold, wet and tired. This was at 8:25. Cena looked tired.
The guy that was first in line had camped out from the night before. Many people spent 2,3,and 4 hours in 40 degree rain and never even got close. Employees estimated the crowd from 2-3,000 fans. I'd say right about 2,000 . Which means 1,400 got nothing for their efforts.
Gameworks was busy . It was a Friday on a spring break week and the customers were mostly male teens. I would say about 50 plus of them got in to see Cena. They snuck in or past the ticket holders. Many employees and their friends, maybe 30-40 also got preference. It was a bad place for this event.