John Cena/Edge/Triple H, Maria/Batista, Keibler-WWE Update, More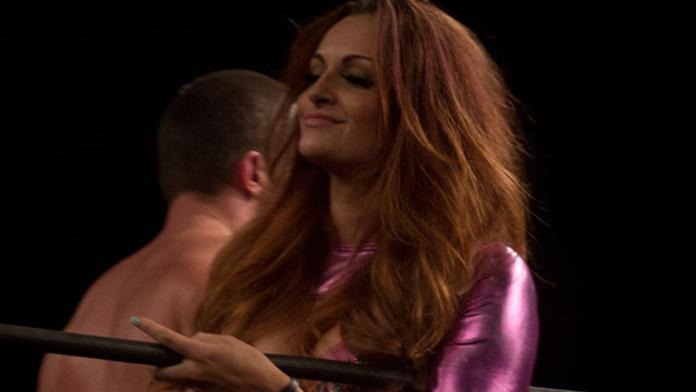 WWE.com has continued to play up the situations between John Cena/Edge/Triple H, Shelton Benjamin and Rob Van Dam and Mickie James and Trish Stratus heading into the Backlash PPV in two weeks on April 30.
Gary Dunn sent this in: Last night, I attended an autograph signing featuring "The Animal" Dave Batista and special guest Melina from "MNM." Batista signed autographs for WXW Wrestling founder "Afa." WWE fans would remember "Afa" as the "Wild Samonan" in the 1980's. Currently, "Afa" runs a facility in Allentown, Pa for up and coming talent. This training has produce stars like Batista, Snitsky, Billy Kidman, and Bam Bam Bigleow. Batista was there for "Afa's" new foundation known as USO foundation. It was a terrific event and Batista was in great spirits stating that his rehab is smooth and he expects to return very soon.
Based on what is known, Stacy Keibler will continue to honor her WWE commitments through the end of her contract that expires this summer. There are no plans to use her on WWE TV as it seems she is winding down her career in WWE and starting a new one at the same time.