Latest On Kurt Angle's Injury, WWE Signs New Wrestler, More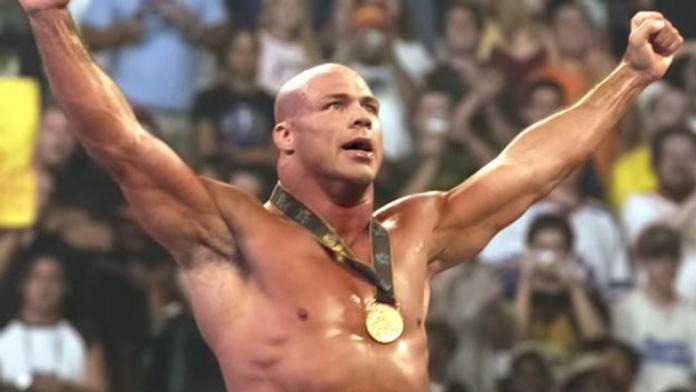 WWE
Kurt Angle is expected to be kept out of action by WWE and the upcoming SmackDown taping next week in Cincinnati. Angle got pretty banged up at the SmackDown taping on Saturday night in London, but still managed to work House Show events afterwards. One report is indicating that JBL will replace Angle at the SmackDown tapings next Tuesday when Mysterio vs. Angle vs. Henry was originally promoted.
Following his performance at the RAW taping on Friday in London that aired last night, Steve Lewington is expected to be signed by WWE. Lewington had previously been under contract with WWE and in OVW back in 2004.
C.L. in Cincinnati sent this in: Just heard a promo for next weeks SmackDown tapings, in regards to some interesting matches. Champion Rey Mysterio vs. Mark Henry vs. JBL in a Cage Match, Benoit vs. Finlay in KOTR tourney, MNM w/ Melina vs. Paul London & Brian Kendrick for Tag Titles. I also heard something with Hardy, Booker T, Undertaker, and The Great Khali. I only heard the end of the promo and I caught the tail end of this. It sounded like fatal fourway match.