Lots Of TNA News: Christian/AJ Styles, Samoa Joe & More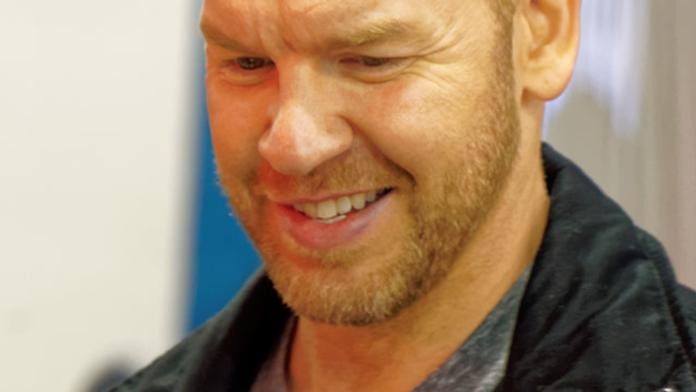 Credit: PWInsider.com
TNA has posted a preview of the upcoming Samoa Joe DVD.
The "7 Days" series on the Speed Channel featured footage if NASCAR star Kyle Petty appearing at the TNA event in Martinsville, Virginia last weekend. Check your local listings to catch the series.
Hermie Sadler's UWF issued the following press release:
UWF Announces Talent for April 14-15 TNA Shows in Farmville, Virginia and Palmyra, Virginia
After a great weekend of shows this past weekend that featured the stars of TNA Wrestling and NASCAR, the UWF has announced its talent lineup for its next two TNA shows. TNA Wrestling will be at Longwood University in Farmville, Virginia on Friday April 14, and at Fluvanna High School in Palmyra, Virginia on Saturday April 15. Talent for these shows includes the UWF debuts of the NWA Heavyweight Champion Christian Cage, the X-Division Champion Christopher Daniels, and the Samoan Submission Machine Samoa Joe. Also on the cards are The NWA Tag Team Champions Americas Most Wanted, "The Monster" Abyss, AJ Styles, Sonjay Dutt, Team Canada, The Naturals, and much more. Tickets are on sale now. For more information, visit www.uwfusa.com.
Once the new season of the Ultimate Fighter reality series is finished, TNA will be going against a one hour block of comedy as their lead-in programming on Thursdays. It was announced yesterday that Spike TV will air two original comedies, a 6 episode run of "Raising the Roofs" featuring a back country family and an 8 episode run of "The Dudesons" which is a Jackass-like series.
Although Machete has been removed from LAX, he is expected to be used down the line by TNA.
AJ Styles vs. Christian Cage has been announced for the June 2 Northeast Wrestling event in Danbury, CT. More details can be found at NortheastWrestling.com.
For more great exclusive TNA coverage like what you just read above, visit TNAHeadlines.com!