Pre-Production For Stone Cold Steve Austin's New Film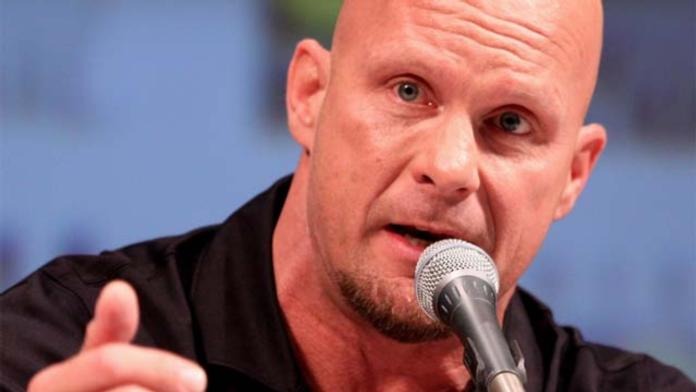 WWE issued the following press release today in Australia:
World Wrestling Entertainment, Inc., Begins Pre-Production On Its Third Feature Film, 'The Condemned"
World Wrestling Entertainment(R) (WWE) has begun pre-production on its third film, "The Condemned," which will be distributed theatrically by Lionsgate (NYSE: LGF), the leading independent filmed entertainment studio, it was announced today by Joel Simon, President, WWE Films, and Peter Block, Lionsgate's President of Acquisitions and Co-Productions.
The film will star WWE's Stone Cold Steve Austin and Vinnie Jones ("Lock, Stock and Two Smoking Barrels," "X-Men: The Last Stand") and will be directed by Scott Wiper, who also wrote the screenplay from an original script by Rob and Andrew Hedden. "The Condemned" will commence principal photography on May 15, 2006, on location on the Gold Coast, Australia and at the Warner Roadshow Studios in Australia. Block will oversee the production for Lionsgate, along with Jason Constantine, Vice President, Acquisitions and John Sacchi, Vice President, Production.
The production follows WWE's two previous feature productions, "See No Evil," the horror thriller starring WWE Superstar Kane, which will be released by Lionsgate nationwide on May 19; and "The Marine," which will be released by 20th Century Fox on September 8. "The Condemned" is produced by Simon and executive produced by Vince McMahon, Chairman, World Wrestling Entertainment and Michael Lake. Jed Blaugrund is co-executive producer and Ross Emery ("The Cave") will serve as the director of photography.
"I am passionate about our WWE Films division and am thrilled to announce 'The Condemned' as the third feature film on our slate," said McMahon. "Joel and his team are going into production on an action-packed, adrenaline pumping, psychological thrill ride."
"We're delighted be filming in Australia once again," said Simon. "We always find a wealth of very talented people over there, as well as some extraordinary locations. The settings will add to the look and feel of this high-octane action thriller."
Block added, "Stone Cold Steve Austin, Vinnie Jones and the rest of the cast will blow audiences away. This film has a great story, extreme action and hard core heart. We very much look forward to working with the WWE for the second time to bring the film to moviegoers."
An adrenalin-charged action thriller, "The Condemned" tells the story of Joe Conrad (Stone Cold Steve Austin), who is awaiting the death penalty in a corrupt Central American prison. He is "purchased" by a wealthy television producer and taken to a desolate island where he must fight to the death against nine other condemned killers from all corners of the world, with freedom going to the sole survivor.