RVD At UFC 59, Stacy Keibler News, Cena, Flair, More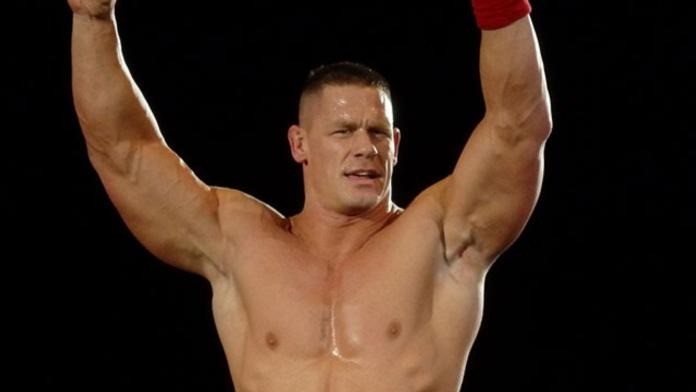 Hollymood Entertainment is offering the first sale ever in the history of the company through eBay for the next 7 days. You can purchase the New Jack: Hardcore documentary and The Homegrown Collection DVD as a combo sale package for only $29.99 through this special offer. Each DVD regularly sales for $19.99 so make sure you take advantage of this special offer while supplies are available. Only 300 DVD combo packages are available at this low price of $29.99. Or you can purchase the New Jack: Hardcore DVD individually at www.HollymoodEntertainment.com for $19.99.
In an interview with The German Stampede Wrestling Board, third generation star Harry Smith stated he would be debuting on the RAW roster in the week of June 3rd.
My friend and I recently went to a John Cena autograph session in Burlington, MA at the Burlington Marriot Hotel. It was a great day for an autograph session. When my friend and I first showed up we were not expecting any problems. There were allot of people there lined up outside. My friend and I stood in line for about three hours. When we finally got into the Marriot, a few minutes later the police told everybody to get out. The rest of the people who didn't get an autograph or anything waiting on the deck. I don't know why the police told the rest of us to get out. I think it was one fan got out of control, or Cena had to leave. All in all it was a very poorly organized event. The company who made the tickets sold absolutely way too many. The session was supposed to go from 3-4pm, past 4pm there were still well over 100 people still waiting outside for an autograph. The guy said Cena is coming back next month for another session, so you can either refunds your tickets, or use them to go to the next one. (Thanks to jamn945)
I was watching Mike & Mike in the morning and they talk about a newspaper having a list of the 100 Unsexiest men in the world. And Ric Flair made the list. They didn't what number he was but the way they put it he was pretty low on the list. (Thanks to Michael Williams)
Rob Van Dam was at the UFC 59 show last night. A fan in attendance said he was having a great time, he was very professional and polite with the fans.
Stacie Keibler will be on Punk'd tonight at 10PM on MTV. If you don't want to miss parts of RAW I am sure there will be reruns of this episode. (Thanks to Andre)