So Cal Val Speaks On Working With WWE, TNA, Playboy & More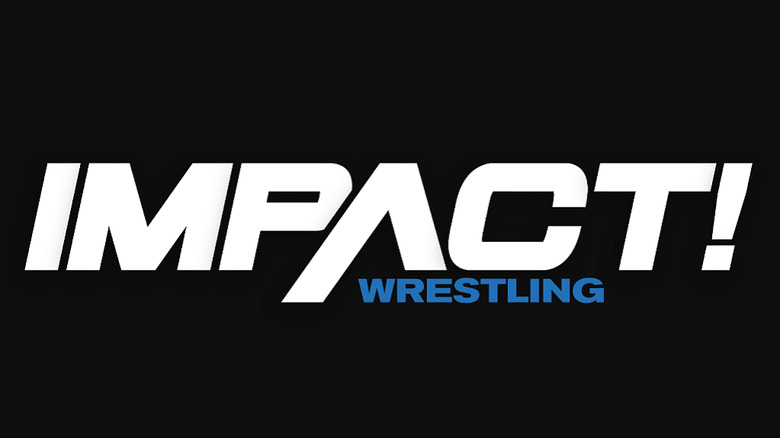 www.TNAHeadlines.com had the opportunity to interview TNA Knockout $o Cal Val! She was a great guest speaking on several topics. Below is the interview:
Interview With: So Cal Val
Interview By: Andy Steven
Website: www.TNAHeadlines.com
Date: April 11, 2006
Andy Steven: Firstly I would like to thank you for taking time out of your busy schedule to take part in this interview for www.TNAHeadlines.com.
Tell us a bit about yourself and how did you break into the wrestling business?
$o Cal Val: By being a fan, really. Attending live indy shows and getting noticed by fans. They were the ones who got me into it, actually. They posted on message boards and got a little buzz going. It eventually got the attention of some promoters around California.
Andy Steven: Did your childhood have anything to do with wrestling? How did you get into it and who influenced you?
$o Cal Val: My family consists of my Mother and two older sisters, all of which are very feminine. No males in my immediate family, so sports were never played nor watched. Though eventually one of my sisters was introduced to wrestling through a friend and she began watching. It caught my eye as well and I was hooked. Stephanie McMahon was and still is my biggest influence. She was the reason I kept watching.
Andy Steven: You started your career at a very young age, what age was it exactly and also when did you decide that this was going to be your career?
$o Cal Val: I was asked to manage for the first time at age 15. My first show ended up being three days after my 16th birthday. There was never really a point in which I stopped and thought "This is going to be my career". Being around and/or involved in wrestling shows always felt right. When you love something so much it isn't a job, so to me I'm still kind of marking out. I think I could spend 24/7 at a wrestling show and never ever get bored. It's still shocking that this is my job.
Andy Steven: What has been your toughest moment so far in your wrestling career?
$o Cal Val: I've had to deal with things that are rough on me emotionally. Mainly concerning friends of mine getting hurt...things like that. That's always hard to go through because it effects me a lot more than people realize. I'd rather get hurt than watch someone I care about get hurt. Other than that I can't say I've had too many unfortunate things happen personally to me. I've been very lucky.
Andy Steven: You did some work with the WWE at one point; tell us how you were approached by this, what were you involved in?
$o Cal Val: I had two very positive experiences with WWE and was treated extremely well on both occasions. I was approached by Stephanie McMahon to do the backstage promo on Smackdown and by John Cena to do the commercial with him for WWE Merchandise.
Andy Steven: You have a long list of current and former clients, who have been your favorites?
$o Cal Val: Anyone who has shown me respect and appreciated me being involved. People like Danny Doring, Scoot Andrews, Steve Corino, Frankie Kazarian etc. and of course Francine who has taught me so much.
Andy Steven: With the job that you have obviously travel becomes an issue, how often do you see family? And how much traveling do you do?
$o Cal Val: It varies. Lately I've had maybe one show a month that's out of town. Compared to the guys schedules, that's taking it really easy! I don't see my family as much as I'd like. One of my sisters is in Tampa, the other in Ireland....so I miss them.
Andy Steven: Are there any funny or scary road trip moment in your wrestling career which you could tell us?
$o Cal Val: Scary moments are something every girl (especially those in wrestling) tries to avoid when she's traveling. Considering I always travel alone and 9 times out of 10 I have a room to myself there are a lot of things you have to look out for. People following you to your hotel room....things like that. Even though it's boring I've found it's safest to stay in the room as opposed to exploring. Which is hard for me because I always want to see as much of the city I'm in as possible! Funny moments on the road always lead me back to the story of myself and Shelly Martinez (Desire) running around Philadelphia asking everyone on the street if they knew Bam Margera. We're big Viva la Bam fans, so being in his city we thought it'd be hilarious to see if we could find people that knew him. We actually found a few! It was funny at the time.
Andy Steven: What is the atmosphere backstage in the TNA locker room?
$o Cal Val: Hilarious. That is the only word that can sum it up. Everyone seems to have fun and look out for each other.
Andy Steven: Are you currently single or dating anyone at this time?
$o Cal Val: Why? Are you offering? You could have at least gotten me a dozen roses, Andy......
Andy Steven: A bit cheeky now? What are your measurements?
$o Cal Val: 34-24-34. Stop drooling on the keyboard, guys......
Andy Steven: If you got contacted by Playboy to do a shoot and at the same time help promote TNA, would you accept?
$o Cal Val: Never say never. But yeah uhh....probably not. No.
Andy Steven: If you could manage any superstar in WWE and TNA, what superstar would it be and why?
$o Cal Val: I would manage anyone that could benefit from having a manager. Some wrestlers could, some couldn't. It all depends on the timing.
Andy Steven: What does the future hold for $o Cal Val??
$o Cal Val: What DOESN'T the future hold for $o Cal Val, is a more appropriate question! I get better all the time. Practice will do that to ya.
Andy Steven: When was the last time you watched the WWE, what do you think of their shows?
$o Cal Val: A few weeks ago and I enjoyed it. I'm glad they are involving the women so much lately.
Andy Steven: Are you currently accepting Indy bookings? If you are how can we contact you?
$o Cal Val: Absolutely! You can contact me through my website www.SoCalVal.net and/or through my e-mail SoCalVal@SoCalVal.net.
Andy Steven: I would like to thank you very much once again for taking this time to take part in this interview for www.TNAHeadlines.com, I wish you the best of luck in the future and do you have any messages to say to your fans?
$o Cal Val: Just a sincere thank you to those who have been supportive of me, and to you Andy for this interview! It was my pleasure.
TNAHeadlines.com have updated their Information Section and Specials Section featuring tons of NEW information on TNA Entertainment and loads of photos including Sting with grey hair and TNA Knockouts! All this and more at TNAHeadlines.com!