**SPOILERS** Three Weeks Worth Of TNA iMPACT! Tapings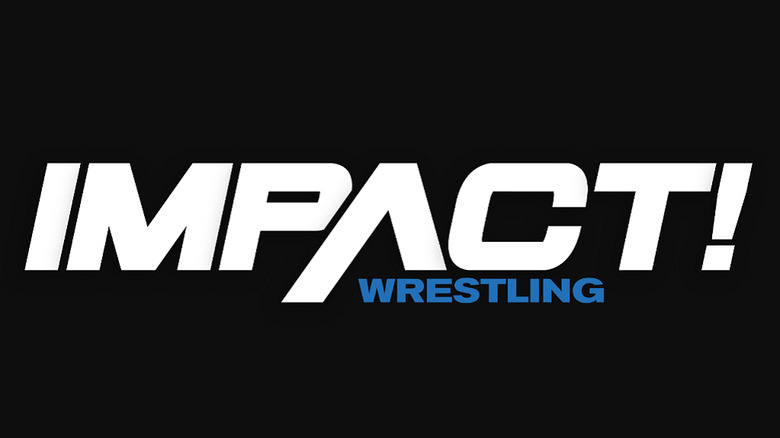 **SPOILERS** Three Weeks Worth Of TNA iMPACT! Tapings
Thanks to Richard Trionfo of PWInsider.com for these:
Impact for Thursday April 27
Abyss, holding the NWA championship belt, and James Mitchell did an interview in the ring. Mitchell said that Christian Cage may be the official holder of the title but possession is 9/10ths of the law. Mitchell dared anyone to challenge Abyss for the belt and Rhino came out.
*Abyss pinned Rhino after Bobby Roode interfered. After the match. Christian Cage came out and attacked Abyss. Jim Mitchell grabbed the belt and ran off with it. Cage got on the mic and challenged Abyss to a Full Metal Mayhem (Tables, Ladders, Chairs, Chains Match) match at the Sacrifice PPV.
*Backstage, Jeremy Borash interviewed Jeff Jarrett and Scott Steiner. They said they want another shot at Sting. Larry Zbyszko came out and said that Sting wants to meet them in the ring later tonight regarding that challenge. Zbyszko then asked Borash if Raven was in the building.
*World X Cup Tournament bout: Team USA's Sonjay Dutt & Alex Shelley defeated Team Japan's Minoru Tanaka and Hirooki Goto. Scott D'Amore and Petey Williams come out during the match.
*Jeremy Borash interviewed AJ Styles and Christopher Daniels. Styles said that the Lethal Lockdown match opened his eyes and announced they would be challenging America's Most Wanted next week.
*In the ring, Larry Zbyszko and Jeremy Borash were in the ring. Raven appeared and chased Zbyszko away. No idea why they were in the ring in the first place.
*TNA X-Division champion Samoa Joe defeated Jay Lethal with a Muscle Buster. After the match, as Joe was leaving, Steiner and Jarrett came out. Joe and Steiner had a staredown as they passed each other in the aisle.
*Jarrett and Steiner called out Sting to the ring. In a segment where they made a number of game show references, Sting said Jarrett could pick his partner from the person in tunnel #1, tunnel #2, or refuse and wait for next week. Christy Hemme was out there acting like a game show hostess. Jarrett refused to pick anyone. #1 was Buff Bagwell and #2 was Lex Luger. Bagwell got a nice reaction, Luger not so much.
Impact May 4 for Thursday
*NWA Tag Team champions America's Most Wanted defeated AJ Styles and Christopher Daniels after Storm pinned Styles. Gail Kim interfered and Styles sets her up for the Styles Clash, which gave Storm the chance to hit his superkick.
*Team Mexico's Shocker and Magna defeated Team Canada's Johnny Devine (returning) and Eric Young. Alex Shelley came out to ringside during the match. Shocker rolled up Devine for the pin. Shelley and Team Canada had words after the match.
*Larry Zbyszko comes out to the announce table, but was chased away by Raven.
*Jeff Jarrett and Scott Steiner come out and again they do a similar game show style segment. Jarrett rejects the choice again, who is then revealed as Rick Steiner, who got a big pop.
*NWA champion Christian Cage pinned Alex Shelley with the Unprettier in a non-title match. After the match, Cage cut a promo about his PPV match at Sacrifice.
Impact for Thursday May 11
*Team 3D's Brother Ray and Brother Devon come to the ring. They mention their win at Lockdown and say they will take on anyone. They wonder why Styles and Daniels got a title match last week. James Gang comes out and they have a back and forth argument about which team is better, mentioning WWE and ECW. They will be wrestling at Sacrifice PPV.
*Chris Sabin pinned Puma. Jerry Lynn, Jay Lethal, and Sonjay Dutt came out to watch from the ramp. Team Japan also came out to watch the match.
*Abyss pinned Chase Stevens after a chokeslam through a table. Jim Mitchell, on the video screen, said it would be a preview of the Full Metal Mayhem match. Christian came out and hit Abyss with a ladder. As security held Abyss, Cage hit a crossbody off the ladder onto Abyss.
*Jeff Jarrett and Scott Steiner came out. Buff Bagwell, Lex Luger, and Rick Steiner were all on the stage. Jeff Jarrett ran down names of people that Sting couldn't call, insulting them, including Randy Savage, Hulk Hogan, Kevin Nash, and Scott Hall. Sting runs down the biography of the person he picked to be his partner, and it's revealed to be Samoa Joe. It's Samoa Joe & Sting vs. Jeff Jarrett & Scott Steiner at Sacrifice. Jarrett said that Joe is going to learn what it's like to be out of the X-Division.
*Rhino & Christopher Daniels & AJ Styles defeated America's Most Wanted & Bobby Roode. Jackie Gayda threw a cup of coffee in Storm's face, allowing Rhino to hit the gore for the pin.
Xplosion
*A1 pinned Ron Killings with a modified Dominator. Scott D'Amore got on the mic and said that Raven's return would be short-lived at Sacrifice. Raven and A1 brawled.
*TNA X-Division champion Samoa Joe defeated Chase Stevens in a non-title match with a choke.
*Chris Sabin & Jay Lethal & Sonjay Dutt defeated Eric Young & Bobby Roode & Tyson Dux.
For more great exclusive TNA coverage like what you just read above, visit TNAWrestlingNews.com