Vince McMahon Ripped, Mamma Benjamin, Miss Jackie, & More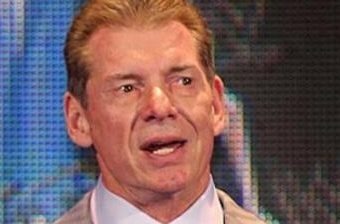 On his MSNBC show Countdown last night, Keith Olbermann ripped Vince McMahon for the storyline with God in his "Worst Person in the World" segment. It should be noted that MSNBC is part of the conglomerate that also owns USA, the home of Raw. About Vince Olbermann said, "Vince McMahon of World Wrestling Entertainment, the man who actually somehow worsened the reputation of pro-wrestling, has done it again, claiming that a week from Sunday his organization will televise a tag-team match featuring McMahon and his son Shane versus wrestler Shawn Michaels and God. Yes, all-mighty." Vince took third place in the battle of rotten people.
Thea "Mama Benjamin" Vidale has been out of action since having stomach surgery. At this point, I don't even know if she will be coming back to WWE. (Thanks to Aaron R.)
The WWE Auction site are auctioning off an autographed white tank top that Miss Jackie wore for the Summerslam carwash commercial last summer. Jackie was released two days after the commercial first aired, and she was cut out of future airings of the commercial, not to mention the promotional advertisements. Bidding doesn't begin until Thursday.