Backstage Angle Update, O?Haire-WWE, Jim Ross, More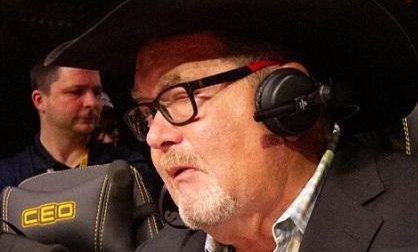 Photo Credit: AEW
According to reports, Kurt Angle will be taking a few weeks off, which explains the Mark Henry attack on SmackDown last week. So Angle will more than likely be sent home for some rest and relaxation. Angle has cut back dramatically on prescription pain killers (remember the death watch report?), but he has been feeling the effects from it. He lives with constant pains, but is looking to tough it out.
Former WWE superstar Sean O Haire returned to Mixed Martial Arts competition last night with K-1. O Haire had a tryout for WWE several weeks ago.
Jim Ross never made the trip to the UK last week. Vince McMahon had to help produce the announcers on RAW.
During the April 24 Raw house show in Cardiff, England, a fan tried to run into the ring during the Cena/HBK-Hunter/Edge main event match. However, security quickly cut him off and dragged him to the back.