Shamrock-Ortiz II News, UFC OnDemand?, Big TUF4 Spoiler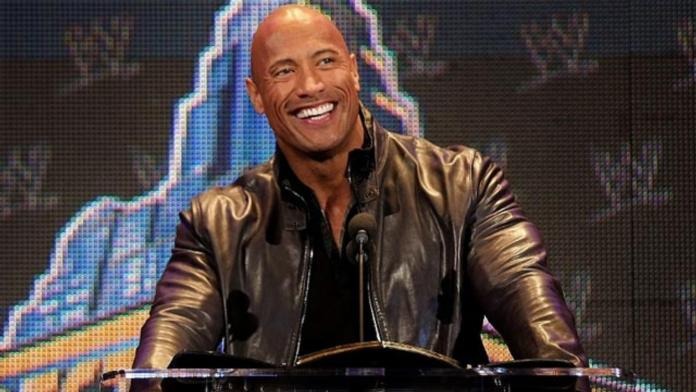 CREDIT: WWW.MMANEWS.COM
THE FOLLOWING IS AN ARTICLE FROM THE BOSTON HERALD NEWSPAPER:
Ultimate Fighting Championship
Sunday, May 21, 2006 – Updated: 03:11 PM EST
The Herald offers this exclusive inside report of all the latest news and action from the Ultimate Fighting Championship. If something s happening behind the scenes, or inside the octagon, you ll read it here first.
UFC 61 set to go
While most of the mixed martial arts world is focused on next weekend s UFC 60, featuring the much-anticipated bout between Matt Hughes and Royce Gracie, here s an exclusive to whet your appetite: UFC 61 is waiting in the wings.
The pay-per-view event is officially called UFC 61: Bitter Rivals and it will take place on July 8 (10 p.m., EST) at Mandalay Bay Events Center in Las Vegas. The main event will be the rubber match between heavyweights Tim Sylvia and Andrei Arlovski.
Sylvia, 30, won the title at UFC 59 on April 15 by getting up off the mat to stop Arlovski at 2:43 of the first round. The 6-foot-1, 265-pounder floored the Pit Bull with a right hand and quickly pounced with a flurry of punches, forcing the stoppage.
The 6-4, 240-pound Arlovski beat Sylvia in February of 2005 in a mere 47 seconds, forcing a submission with an ankle lock.
The score will be settled in July.
I m excited about going out there to fight Arlovski again, said Sylvia. He s the best in the heavyweight division – next to me.
The featured bout on the UFC 61 card will be another one that fans will be itching to see: Tito Ortiz vs. Ken Shamrock. The coaches from The Ultimate Fighter 3 have been going at it for months during the show and will finally have the chance to settle their differences in the best way: battling it out in the octagon.
Not that the hatred between the two is anything new. Its roots can actually be traced to a 1999 UFC show in Bay St. Louis, Miss. Shamrock, who was coaching at the time, had one of his fighters go up against Ortiz, who was a newcomer to the scene. Ortiz won, but Shamrock felt his performance was disrespectful and the two had words.
They had a chance to settle things at UFC 40 in November of 2002. Ortiz won the fight by TKO after the third round when Shamrock s corner felt its fighter had had enough.
The Spike TV show has obviously brought the rivalry back to a head.
Ultimate Fighter 4
Speaking of the Spike TV show, which culminates with a June 24 live bout headlined by Kenny Florian vs. Sam Stout, the fourth season will offer viewers an interesting twist.
The Ultimate Fighter: The Comeback is set to debut Thursday, Aug. 17 at 10 p.m. on Spike. The fourth season will focus on fighters whose dream of winning a UFC title have never come true. The 16 former UFC fighters – eight middleweights and eight welterweights – are already gathered in Las Vegas for production of the series, which begain yesterday.
Added to the drama of these guys all living in one house is the fact that some of them are former rivals, bringing revenge and redemption into the equation. The winning middleweight and welterweight will earn title fights and a six-figure cash prize.
The Ultimate Fighter 4 is the comeback season and it s going to be the most exciting yet, said UFC president Dana White. Everyone knows these fighters, but it s going to be a totally different show and we re pumped to get started on it.
Instead of coaches for the two teams, prominent UFC personalities will serve as advisors and counsels for the 16 fighters. They include Randy Couture, Georges St. Pierre and Mark Delagrati.
Your UFC
Here s something new: UFC ON DEMAND. This is the first in a number of initiatives to bring UFC content and programming directly to consumers through the Internet, mobile phones, and other new technologies.
Customers will be able to watch any fight they want, whenever they choose, including the classics of yesteryear to today s UFC champions.
Other content will include up close and personal looks at training regimens of UFC s top fighters in preparation for upcoming events and a chance to watch previously unaired preliminary fights.
UFC ON DEMAND may be accessed via the UFC.com website or directly to Video.UFC.com.
>> For more great MMA and boxing news visit www.mmanews.com. Today's big news items include Early UFC 61 line-up, exclusive pre-UFC 60 interviews & coverage, Rickson Gracie vs. Sakuraba a possibility?, + update on Brock Lesnar's debut MMA opponent! Visit www.mmanews.com for this and more today!