**SPOILERS** TNA iMPACT! Tapings (3 Weeks Worth)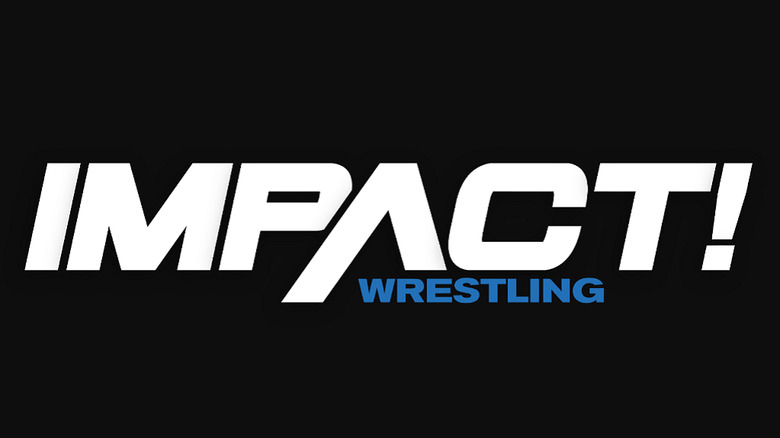 **SPOILERS** TNA iMPACT! Tapings (3 Weeks Worth)
Thanks to PWInsider.com's Richard for these:
Impact for May 18:
NWA champion Christian Cage went into the crowd and said that he was returning the favor for when they came into the ring to celebrate with him when he won the NWA title. He said that at Slammiversary, it's going to be a King of the Mountain match with the traditional four challengers. Cage said that the tradition is that the champion never retains. Cage said that he wants to see who his four challengers are. Monty Brown says that he deserves the title match. Rhino, Jeff Jarrett, Scott Steiner, Ron Killings come out. Raven comes out in the bleachers. Sting comes out and says that if Jarrett's going to be involved, he will be too. Sting also said that Samoa Joe made Sting an enemy at the PPV. Backstage, Larry Zbyszko says that there will be four qualifying matches over the next several weeks on Impact with no one knowing who their opponent will be before belltime.
*Team USA's Chris Sabin defeated Team Canada's Petey Williams to win the World X Cup with the Cradleshock. Kevin Nash came out and destroyed Sabin from behind as he was about to accept the trophy. He busted Sabin open, then powerbombed him. Nash ripped apart the X-Division. Sonjay Dutt, Jerry Lynn, and Jay Lethal come out to check on Sabin. Alex Shelley comes out, but leaves with Nash.
*Backstage, Jeremy Borash is in front of the four heels in contention for the King of the Mountain.
*TNA X-Division champion Samoa Joe defeated Chase Stevens with a choke. Before the match, Scott Steiner came to the announcing table and got in Don West's face. When Joe made his way to the ring, they had a staredown before Steiner returned to the ring. After the match, Joe was beating Stevens when his Naturals partner Andy Douglas returned to check on Stevens. Shane Douglas watched from the stage.
*Backstage, Jeremy Borash interviewed Team 3D. Brother Ray said that extreme times call for extreme measures and extreme seems to be the flavor of the month. They mentioned their loss at Sacrifice and Ray said that they don't care what the match is, but they want a rematch at Slammiversary.
*Abyss defeated Rhino with the Black Hole Slam to qualify for the King of the Mountain. No Jim Mitchell at ringside. Bobby Roode and Scott D'Amore interfered. D'Amore stood over Rhino and slapped him.
Impact for May 25:
*Senshi won a four-way over Jay Lethal, Alex Shelley and Shark Boy after pinning Lethal with a double foot stop off the top rope. Nash came out and laid out Lethal. Nash tore down the X-Division again.
*Backstage, Jeremy Borash was backstage with the heels and went over the possibilities of the different qualifying matches.
*Diamonds of the Rough defeated AJ Styles & Christopher Daniels after America's Most Wanted interfered. The Diamonds celebrated.
*Backstage, Jeremy Borash interviewed Sting. Sting said that TNA is the best wrestling in the world right now and he's here to get rid of those with bad motives, naming Jeff Jarrett.
*The James Gang came out dressed as Team 3D with BG as Brother Ray and KIp as Devon. They accepted the challenge at Slammiversary.
*They did a Raven video package with Raven saying that Larry Zbszyko's hands are tied because he can't prevent Raven from getting to the King of the Mountain match. Raven said that he still blames Zbyszko for costing him his NWA title.
*Jeremy Borash interviewed Jeff Jarrett and Scott Steiner. Jarrett began to speak but Steiner cut him off. Steiner said that he wants to face Sting in the Qualifying match and said that Samoa Joe isn't man enough to face him in the ring. He tells Joe to never eyeball him again or Steiner will slap the taste out of his mouth.
*Bobby Roode pinned Andy Douglas with the Northern lariat. Roode beat him until Chase Stevens made the save. Team Canada attacked The Naturals. Rhino hit trhe ring and gored A-1. Rhino says at Slammiversary he will face Bobby Roode & Scott D'Amore in a handicap match. Shane Douglas came out as well.
*Jeremy Borash interviewed Ron Killings, who said he wants one chance to get the NWA title back.
*Ron Killings pinned Monty Brown in a King of the Mountain Qualifying match. Christian Cage was doing commentary.
TNA Knockouts DVD Match:
*Gail Kim pinned Tracy Brooks after America's Most Wanted interfered.
Xplosion:
*A-1 and Eric Young defeated Sonjay Dutt and Shark Boy.
*TNA X-Division champion Samoa Joe defeated David Young.