TNA iMPACT! Tonight On Spike TV w/ Nash, Sting, Steiner, & Christian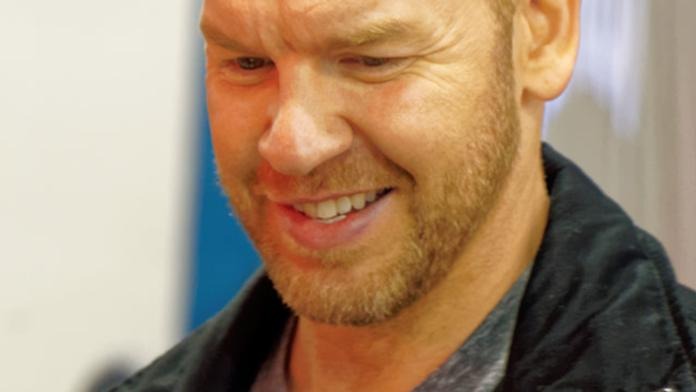 The following is from TNAWrestling.com:
OFFICIAL PREVIEW FOR THURSDAY S iMPACT! ON SPIKETV
Sting s partner, Tag Team Title match, Kevin Nash and more!
WILL STING S SACRIFICE PARTNER BE REVEALED?
Will Sting s partner for the May 14 Sacrifice Pay-Per-View be revealed this Thursday night on iMPACT ? Jeff Jarrett and Scott Steiner passed on Buff Bagwell and Lex Luger, meaning Sting is showing up with another option this Thursday! What star will back up the wrestling icon? Tune in to find out!
NWA WORLD TAG TEAM TITLE MATCH
America s Most Wanted vs. The Phenomenal AJ Styles and The Fallen Angel Christopher Daniels
AJ Styles and Christopher Daniels made the challenge they want a shot at the NWA World Tag Team Title, and they ll get their opportunity this Thursday night on iMPACT! as they take on reigning titleholders America s Most Wanted! Can the two X Division kingpins in Styles and Daniels defeat TNA s most dominant tag team to become the new champions?
WORLD X CUP MATCH
Team Mexico s Shocker and Magno vs. Team Canada s Eric Young and Johnny Devine
TNA s international World X Cup tournament is in full swing, with another bout scheduled to take place Thursday night on iMPACT! as members of Team Canada face Team Mexico! Team USA is currently in the lead in the standings, but anything can happen in the upcoming weeks in this high-flying tournament!
NWA WORLD HEAVYWEIGHT CHAMPION CHRISTIAN CAGE vs. ALEX SHELLEY
Although Abyss still refuses to relinquish the gold, the recognized NWA World Heavyweight Champion Christian Cage will be in action on Thursday s iMPACT! , taking on the star that invaded his privacy Alex Shelley! Will Cage exact revenge on Shelley for what he did to his wife? Tune in this Thursday night to find out!
AN EXCLUSIVE PAPARAZZI PRODUCTIONS INTERVIEW WITH BIG SEXY KEVIN NASH
It s been almost six months since TNA fans heard from Kevin Nash, but Big Sexy will speak out this Thursday night on iMPACT! in an exclusive interview with Alex Shelley courtesy of his Paparazzi Productions . What does Nash have to say about TNA? Why did he choose to grant an interview to Alex Shelley? We ll find out this Thursday night on iMPACT!
All this and much more on Thursday s iMPACT! including appearances by Raven, Christy Hemme and Samoa Joe! Plus, more matches and news for TNA s May 14 Sacrifice Pay-Per-View event!