TNA iMPACT! Tonight - Steiner, Nash, Sting, Luger, Bagwell, More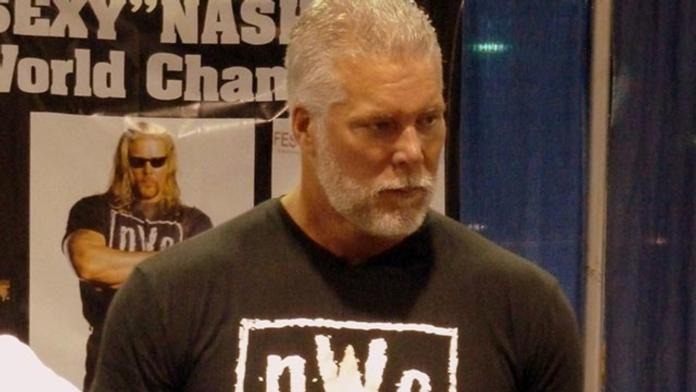 The following is from TNAWrestling.com:
JARRETT AND STEINER PASS ON OPTION 3 STING CHOOSES NOW!
After passing on Lex Luger and Buff Bagwell as Sting s potential partners for the May 14 Sacrifice Pay-Per-View, Jeff Jarrett and Scott Steiner did the same this week on iMPACT! . However, true to his word, Sting DID bring another option who turned out to be Scott Steiner s own brother and former tag team partner The Dog Faced Gremlin Rick Steiner! Now, the choice is out of Jarrett and Steiner s hands as Sting will finally reveal his partner this Thursday night on iMPACT! on SpikeTV!
NWA WORLD TAG TEAM TITLE REMATCH ANNOUNCED FOR SACRIFICE
On Thursday s iMPACT! , AJ Styles and The Fallen Angel were robbed of their chance for tag team gold courtesy of Gail Kim, who interfered in the championship bout on SpikeTV. As a result, Championship Committee member Larry Zbyszko has announced a title rematch will take place on Sunday, May 14 at the Sacrifice Pay-Per-View with Gail Kim and Jackie both barred from ringside!
LARRY Z: THIS SITUATION IS EFFECTING MY HEALTH
Not only is Larry Zbyszko watching his every decision now that he is under probation, but the Championship Committee member admitted on iMPACT! that the situation along with the recent return of Raven is effecting his health. It remains to be seen what will happen next now that a new face of TNA management is watching Larry Z closely. Better yet who is the new face of TNA management? Larry s night didn t get any better, as Raven emerged from the crowd to chase his nemesis out of the arena!
KEVIN NASH SPEAKS PART II TO AIR THURSDAY ON iMPACT!
The first part of Alex Shelley s exclusive interview with Kevin Nash aired on Thursday s iMPACT! , with Nash using some creative revisionist history in claiming he is the highest money-grossing World Champion ever. Nash also remarked how he was upset TNA management never called him to return, and even took a swipe at the athletes of the X Division. Part II of the Nash interview will air Thursday night on iMPACT! .