TNA Storyline News: Kevin Nash & The X-Division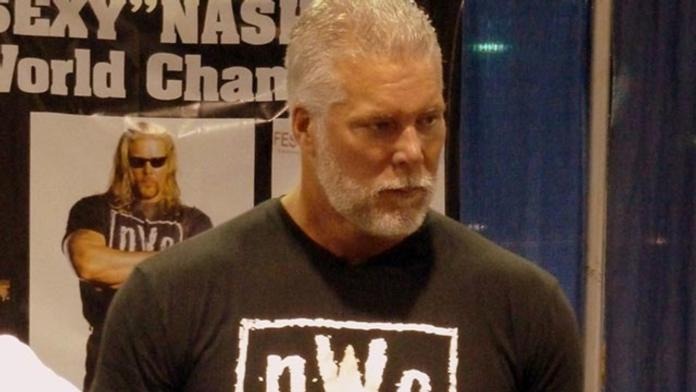 Credit: PWTorch Newsletter
Last week on TNA iMPACT!, we saw Part 1 of Alex Shelly's interview with Kevin Nash (Part 2 airs tonight). Nash put himself over as the biggest draw in the history of the wrestling business, with a chart that showed he generated more money than Hulk Hogan, Steve Austin, The Rock or Bret Hart ever did.
Nash also went on a rant about how the stars of the X-Division were "good little guys who can give you a good little match. It's basically filler." Many people may have seen this and felt the X-Division was about to get officially buried. However, this is not the case – as there are big plans for this storyline.
Nash has been outspoken against smaller wrestlers for years, coining the phrase "vanilla midgets" back in WCW – for the way the smaller guys had great matches but had very bland [if any] personalities.
Originally proposed by Kevin Nash, the idea for the TNA storyline is that Nash will begin by speaking about about how the X-Division guys are talented, but all they can do is put on spotfests and they are not "main event" caliber talent. Nash will wrestle X-Division stars and defeat them easily at first. As time goes by, he'll have a harder time defeating the X wrestlers, perhaps having to cheat to get the wins. In the end, the plan is for Nash to cleanly put over one of the top X-Division stars and hopefully in the process show the fans that the X-Division really is on par with the heavyweight division.
Nash proposed that A.J. Styles beat him in the conclusion of his X Division angle, but more recently, the belief is that Styles does not need the rub from Nash, as he's already seen as a legitimate star in TNA. The latest plans are for Chris Sabin to be the man to defend the honor of the division. Sabin is considered a favorite of booking committee head Scott D'Amore.