Various Notes: Kazarian, Guerrero, SmackDown!, Jindrak-WWE, More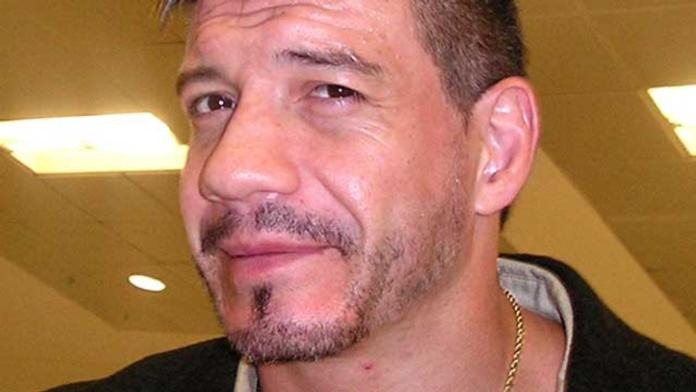 Former TNA and WWE grappler Frankie Kazarian lost his trademark pony tail at a PWG show last weekend in La Habra Heights, CA.
Las Vegas based promoter Jonathan Knudson is advertising an Eddy Guerrero tribute show in Denver, CO on 7/2. The show is be organized to raise a trust fund for Eddy's daughters. Talent being advertised include Chavo Guerrero Sr., Rey Mysterio Sr., L.A. Park, Mil Mascaras, and Heavy Metal. Knudson is also working on getting a national distrubtion deal for a potential DVD release.
The final rating for Smackdown on 5/5 was a dismal 2.2 broadcast rating, with 3.24 millions viewers.
Hulk Hogan's daughter Brooke has a single coming out on the independent label SoBe Entertainment on 7/11.
CMLL is running the Arena Monterrey on 5/28, the same building WWE runs.
Mark Jindrak, who has been training with Deep South, is using the ring name Marco Corleone in Mexico.
Speaking of Deep South, former TNA grappler Lex Lovett has arrived in Atlanta.