WWE Setting Up Angle For Batista's Return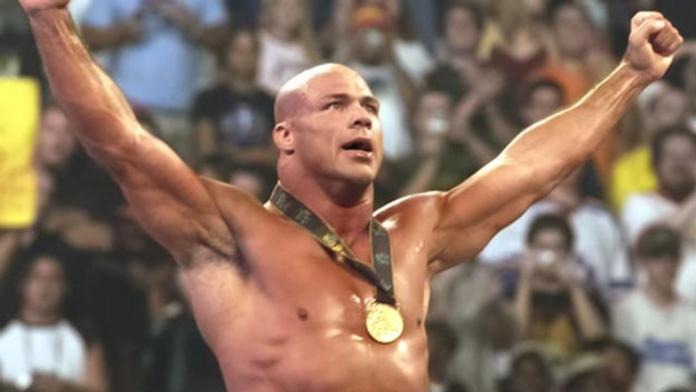 WWE
From WWE.com: Fight breaks out at SummerSlam commercial shoot
May 8, 2006
SmackDown Superstars Batista and Booker T got into a knockdown, drag-out fight Monday afternoon on the set of World Wrestling Entertainment s SummerSlam commercial shoot in Encino, California. Director of WWE Television Promotions, John Gaburick, tells WWE.com the fight broke out during the filming of a scene in the commercial which will be used to promote SummerSlam later this year. The fight lasted at least five minutes, it was a brutal, bloody, vicious affair, says Gaburick. It took JBL, Mark Henry, Chris Benoit, Finlay and road agent Ricky Steamboat to finally break things up.
Gaburick says, Both men were banged up pretty good, both men were bloodied up. After the fight, Booker T and Batista went behind closed doors to try and clear the air. Gaburick says both Booker T and Batista finished their required work on the commercial before leaving the set. When asked what the fight was about, Gaburick would only say it s a personal issue between two men.
The SummerSlam commercial was filmed Sunday using RAW Superstars and Monday using SmackDown competitors.
Andy Steven's note: Obviously this is untrue however WWE are setting up an angle between Batista and Booker to start the build to Batista's return to the ring from his injuries.