Backstage ECW/SD! Taping News: Smoking, RVD, Sandman, Tons More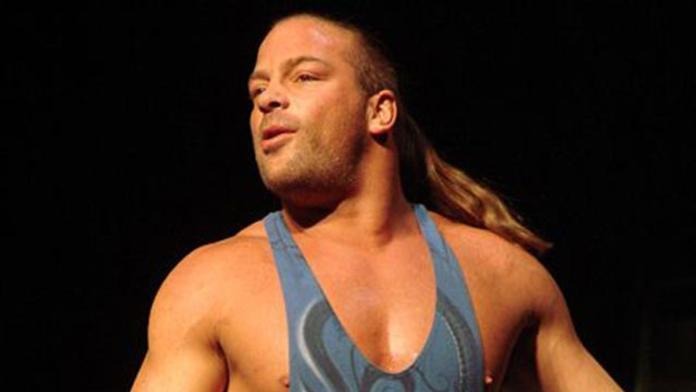 The following are early news and notes from the live site of tonight's ECW on Sci-Fi and SmackDown! television taping in Albany, New York. All news called in courtesy of our own Ryan Clark.
Balls Mahoney and a girl with blue hair were in the back parking lot smoking a cigarette.
A lot of the ECW wrestlers (or rebels) are running around hanging out. The Sandman was outside smoking and joking around with fans collected near the arena.
Rob Van Dam just went back to the parking lot to get something out of his car.
Backstage, Kurt Angle was spotted joking and talking casually with Bobby Lashley.
Fit Finlay and his midget returned from the gym, the midget immediately ran into the building trying to hide himself from spectators around the building.
All wrestlers are already in their gear and were spotted inside the arena working out in the ring, practicing spots and getting ready for tonight's shows.
We will have live SmackDown! taping coverage later tonight, and as of right now it seems ECW will be live so there will be no spoiler coverage for that show.