Batista At Bodybuilding Show, Trish Stratus Update, And More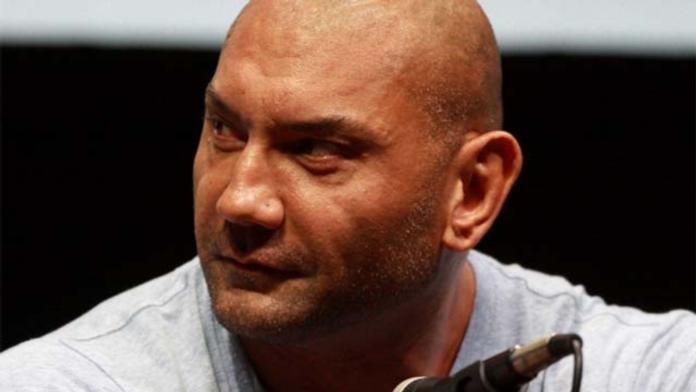 (Credit: PWInsider.com)
Former WWE Champion Batista was a special guest on stage during the New York Pro bodybuilding show on May 20th. Kamali, who is also from the DC area, invited him up during his posing routine.
(Shacmasta sent this) I just managed to get my hands on the Dusty Rhodes and managers DVD sets. The Dusty DVD looks sweet. They list 25 matches not 15. Shopzone for some reason listed 15. The packaging for the Dusty DVD is very unique. They embedded a sound chip in the front of the DVD box, when pressed it plays 5 clips (3 short ones) of various Dusty sound bytes. The managers DVD unfortunately only has one disc and is packed with 4 Topps heritage cards. They also announced the release dates for future WWE DVDs in an insert packed with the managers DVD. A few we already know. Pillman 9/26, Hogan 4 disc 10/17/06, History of the WWE championship 9/5/06. The ones we haven't heard. Piper's DVD is slated for 11/07/06 and the AWA documentary, 11/21/06.
In today s Toronto Star features an article on Trish Stratus including quotes by the WWE diva herself.