UFC President Confirms Interest In Brock Lesnar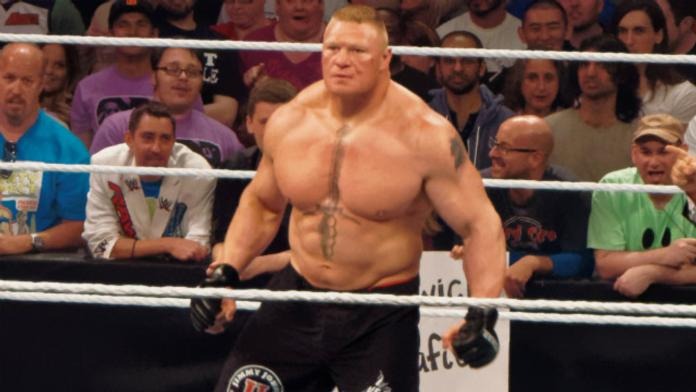 Credit: www.MMANews.com
Dana White recently appeared as the first guest on the relaunch of Combat Fighter Zone (CFZ) Radio now live and on MMANews.com.
The UFC president spent 30-plus minutes with hosts Luis Cruz and Seth Petruzelli (of The Ultimate Fighter 2) and discussed a number of topics. One of them was the rumor of interest on the UFC's side in former NCAA champion and pro wrestler for WWE, Brock Lesnar.
When asked about the rumor that UFC had offered a deal of some sort to Lesnar, Dana replied, "you know I did talk to Brock Lesnar [long pause] and I don't know what he's going to do. You know, I don't know what he's going to do. He knows the UFC is an option for him."
To listen to the full interview where Dana White discusses Jim Lamply and his negative comments on the UFC, early buyrate estimates for UFC 60, his relationship or lack there-of with K-1, plans for international expansion for the company in the near future, Ultimate Fighter 4 tapings and how they're going, and much more – visit the official CFZ Radio website at https://radio.mmanews.com. We have the full archive of the show featuring Dana White, as well as our last show from this past Tuesday with special guests UFC referee "Big" John McCarthy and Ultimate Fighter 2 winner in the Heavyweight division Rashad Evans.