UFC/WWE/ECW Update, Angle's ECW Status, Hogan, Lots More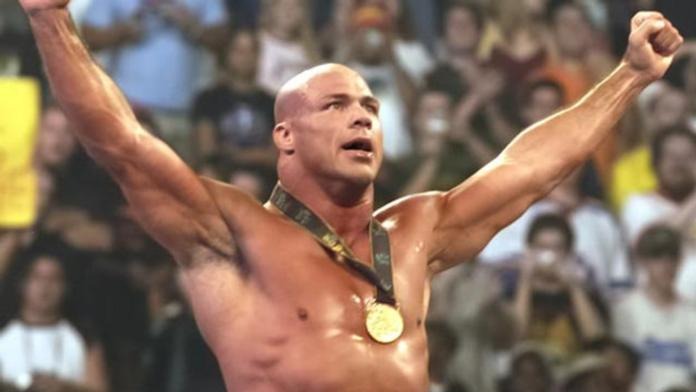 WWE
On this past week's edition of Smackdown, Paul Heyman mentioned that Kurt Angle had issued an open challenge for ECW One Night Stand to any man from any type of ring, four sided, six sided or eight sided. The "unofficial" response from UFC in regards to the statement was pure laughter. Also, some people found it to be rather interesting that WWE would slightly acknowledge TNA and UFC on WWE television, albeit without saying the names itself.
Kurt Angle will be booked in a realistic manner as far as in-ring work is concerned in ECW. WWE officials plan on making his matches look as real as possible with a shoot-wrestling style. In the past, Paul Heyman has shown interest in regards to doing an MMA angle. Now that Heyman is committed to the new ECW, Kurt Angle is probably the closest he will get to it.
As noted, there will be an ECW invasion of some sorts tonight on RAW. For the full list of names scheduled to be backstage at RAW, click here.
A commercial for 1Wrestling.com featuring Joey Styles is still airing during Women's Extreme Wrestling (WEW) on Sun Sports. Although, Styles was said to have sold his share of 1Wrestling.com when he signed on with WWE last November.
According to MTV.com, Hulk Hogan had grill supplier to the masses, Paul Wall, hook him up with a grill for his teeth after he saw his daughter Brooke's new diamond studded mouthpiece. Brooke Hogan explained to MTV.com, "Paul is making my dad some grills right now. He's already got the moulding from the dentist!"
An almost all women indy show drew a mere 25 fans yesterday in Union City, NJ. The show featured an array of indy female talent including April Hunter, Cheerleader Melissa (who appeared on WWE Heat last week), Mercedes Martinez, Nikki Roxx, Alere Little Feather and Sumie Sakai. Also, recent WWE signee Shantelle Taylor was a no-show due to transportation problems.