Big Brock Lesnar Update, SNME Rating Bombs Again, More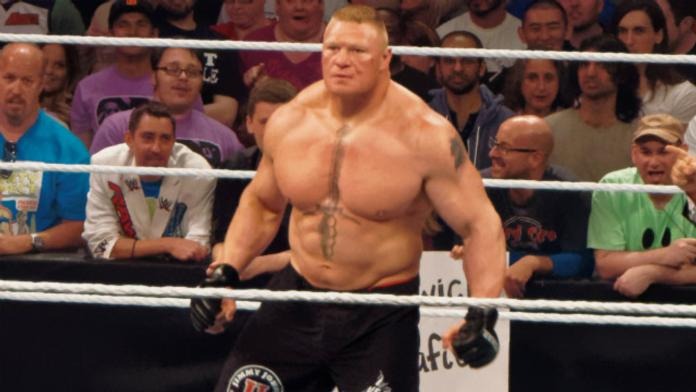 To update the New Japan/Brock Lesnar from earlier today, it has been widely report that the former WWE champion quit New Japan after a major falling out. Lesnar has been a colossal major disappointment for the fledging Japanese promotion, especially considering the financial investment they put into the former WWE superstar, and putting him over with the IWGP World Heavyweight title. Next logical move for Lesnar appears to be entering the world of MMA. As previously reported, New Japan will conduct a tournament on Monday to determine a new IWGP champion. New Japan is also offering a refund for the show which was advertised to be headlined by Lesnar vs. Hiroshi Tanahashi in Sapporo.
Based on Nielsen's fast national numbers, NBC's Saturday Night's Main Event bombed in the ratings yet again, only scoring a 2.65 rating. Not the final rating of course, but a total disaster for WWE. It's not hard to figure, in my opinion. The show felt like just another episode of Raw, with a slight taste of Smackdown and ECW. Its amazing, WWE has three separate brands and the SNME show came off like another edition of Monday night entertainment.