Big Update: RVD/Sabu Drug Ticket Pics, Beth Phoenix Returns, Batista, Dreamer/ECW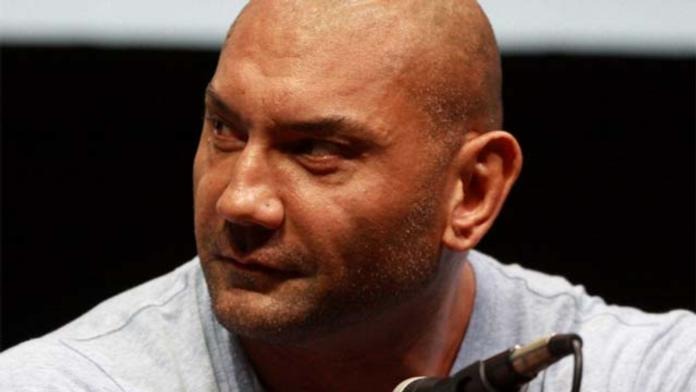 Beth Phoenix, who suffered a broken jaw last month on June 5 during a match on Monday Night RAW, appeared at the Ohio Valley Wrestling event in Hodgenville, KY last night in non-wrestling capacity. There remains no word on her in-ring return to WWE as she still appears to be recovering from surgery.
JohnnyBling123 sent word that Batista has reportedly opened up a "MySpace" page at www.myspace.com/davebautistaofficialpage. It appears it will be run by a personal friend and not Batista himself. Ben also sent word that Eric Bischoff has a "MySpace" of his own as well at www.myspace.com/eric_bischoff. We are fully aware of the numerous amounts of "fakes" on MySpace so until these are proven otherwise, we will leave the links up.
In his latest column on ECW.com, Tommy Dreamer notes that Trinity recently had surgery. Trinity took a bad fall at last Saturday's ECW house show. Dreamer said, "Quick shout out to Trinity, sorry you got hurt. I hope the surgery went well. You are one tough b—h and you showed it when you walked to the back with a broken knee."
WWE.com has actually posted a scaled down graphic of Rob Van Dam's and Sabu's arrest papers from last night. The image is on the web page in which WWE announces the charges levied against RVD and Sabu. https://www.wwe.com/inside/news/rvdsabucharges to see the image.
Sabu (and Scott D'Amore) were in attendance at the 6/23 Ring Of Honor show in Detroit. Sabu was telling people that he didn't expect to last in WWE much longer.
Rob Van Dam and Sabu appeared in High Times magazine several years ago. The magazine features RVD, Sabu & Bill Alfonso and reads "Extreme Championship Pot Smoking – Peace, Love and the Piledriver." Supposedly, this wasn't the actual front cover of the magazine, but rather a page within the magazine that was supposed to look like a magazine cover or something.