HBK Teaming With Ric Flair, GAB, ECW Return & More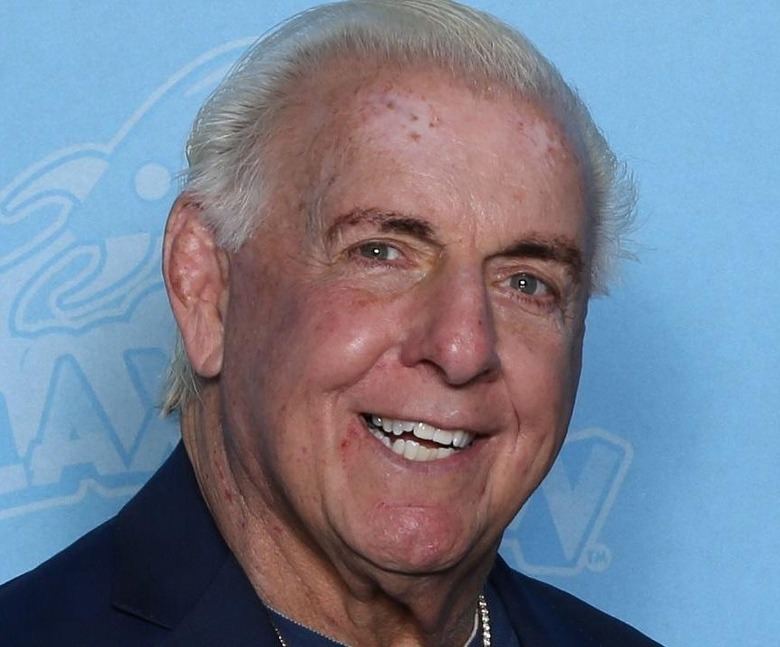 Photo Credit: Wikipedia
Credit: PWInsider.com
Both WWE RAW and ECW have house shows booked for this weekend. As SmackDown s Great American Bash PPV is this Sunday, the SmackDown brand will not be performing any house shows this weekend.
ECW s first show of the weekend is on Saturday, July 22nd at the L.C. Walker Arena in Muskegon, Michigan. Announced for the show is Big Show, Tommy Dreamer, Beulah, Test, Francine, Sandman, Justin Credible, Sabu, Doug Basham, The FBI, Neikirk O'Reilly, CM Punk, Stevie Richards, Balls Mahoney and Mike Knoxx.
On Sunday, July 23rd, ECW will be at the Dow Event Center in Saginaw, Michigan with a 4pm start. The lineup is the same as Saturday s one however Kelly Kelly is listed as appearing instead of Beulah.
WWE RAW s first show is on Saturday, July 22nd at the Utica Memorial Auditorium in Utica, New York with John Cena, Edge, Ric Flair, Triple H, Spirit Squad, Kane, Randy Orton, Shelton Benjamin, Carlito, Johnny Nitro, Maria, Torrie Wilson, Trish Stratus, Mickie James, Candice, Victoria, Charlia Haas, Umaga, Trevor Murdoch, Lance Cade, The Highlanders and Rob Conway are all advertised to be on the show.
The RAW brand then head off to the HSBC Arena in Buffalo, New York on Sunday, July 23rd for a 4pm start. The following matches are being advertised locally for the event:
- WWE Champion Edge vs. John Cena in a No Holds Barred match.
- Intercontinental Champion Johnny Nitro vs. Carlito vs. Shelton Benjamin.
- Shawn Michaels & Ric Flair vs. The Spirit Squad.
- Randy Orton vs. Gene Snitsky.
- Highlanders vs. Lance Cade & Trevor Murdoch.
- Harry Smith vs. Rob Conway.
- Trish Stratus & Torrie Wilson vs. Mickie James & Victoria.
- Charlie Haas vs. Umaga.
The RAW brand then broadcasts from the Quicken Loans Arena in Cleveland, Ohio on Monday, July 24th with an appearance by Hulk Hogan.
SmackDown s Great American Bash PPV this Sunday from the Conseco Fieldhouse in Indianapolis, Indiana looks like this:
- World Champion Rey Mysterio vs. King Booker T.
- WWE Tag Team Champions Paul London & Brian Kendrick vs. Kid Kash & Jamie Noble.
- U.S. Champion Fit Finlay vs. Bobby Lashley vs. William Regal.
- Cruiserweight Champion Gregory Helms vs. winner of Psicosis vs. Super Crazy on tonight's SmackDown.
- The Undertaker vs. Great Khali in a Punjabi Prison match.
- Batista vs. Ken Kennedy.
- Ashley Massaro vs. Jillian Hall vs. Michelle McCool vs. Kristal Marshall in a Four Way Bra & Panties match.
WWE SmackDown and the ECW brand both head off to the Joe Louis Arena in Detroit, Michigan on Tuesday, July 25th for SmackDown s taping and ECW s live broadcast.