Lesnar Stripped, Jericho, Tazz/ECW, & More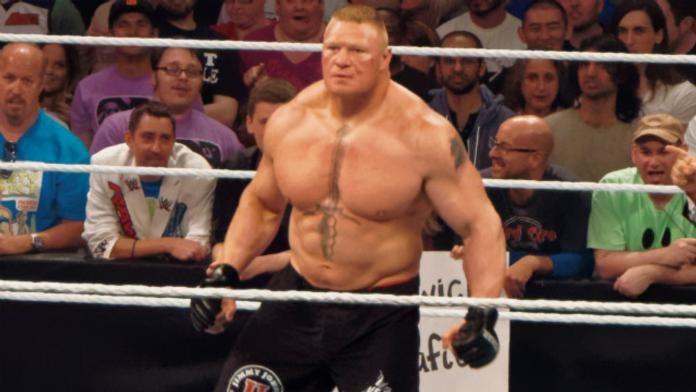 New Japan Pro Wrestling announced today that Brock Lesnar had been stripped of the IWGP championship as he will no longer be returning to defend the title due to "visa issues". New Japan Pro Wrestling announced also announced that there will be a tournament to crown a new champion on Monday. Speculation among a number of people is that Brock Lesnar may well have been scheduled to drop the belt to Hiroshi Tanahashi. Looking towards his MMA future, a loss wouldn't help his case.
Chris Jericho on G4's Attack of the show airs at 3AM late Sunday night.
Tazz was a guest on this morning's Opie & Anthony radio show and stated that afterwards he is heading over to do voice over work for the videogame, SmackDown vs. Raw '08. Looks like they are working ahead.
The former WWE RAW Diva search entrant, Jennifer Walcott was in an infomercial for a GGW knockoff.
Stacy Keibler has a guest appearance at The Mansion in Miami Beach today.